Teens hurt in police chase, crash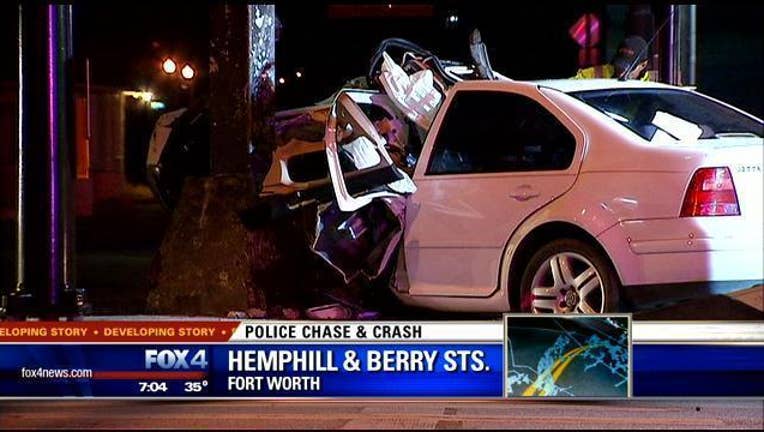 Two teenagers were seriously hurt in a chase and crash early Monday morning in south Fort Worth.
Police said the driver failed to pull over for a traffic stop and was speeding just before the crash at Hemphill and Berry streets.
The car hit a pole so hard the engine was separated from the chassis.
The occupants, a young male and female, were taken to a local hospital with serious injuries.
It is unclear why they tried to run.