Tarrant County reports 444 new COVID-19 cases Sunday; Highest daily total among North Texas counties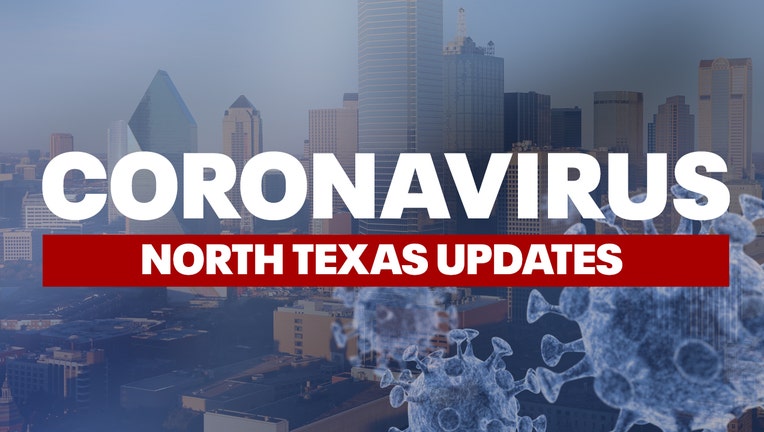 article
FORT WORTH, Texas - Tarrant County health officials reported 444 new COVID-19 cases on Sunday, which is the highest daily total for any North Texas county up to this point.
"Reopening efforts, lack of mask-wearing, lax social distancing practices, demonstrations, graduation parties, commencement ceremonies, reopening of bars/restaurants/shopping/workplaces are all reasons for the increase," said Richard Hill, with Tarrant County Public Health.
The previous daily record in North Texas was the 413 new cases recorded in Dallas County earlier this week.
Sunday's new cases brings Tarrant County's total number of cases to 8955.
There were no new deaths reported, and the county's death total from the coronavirus remains at 208.
There have also been 4,180 people who have recovered from the virus in Tarrant County.
CLICK HERE for more detailed information about hospitilizations and ventilator usage in Tarrant County.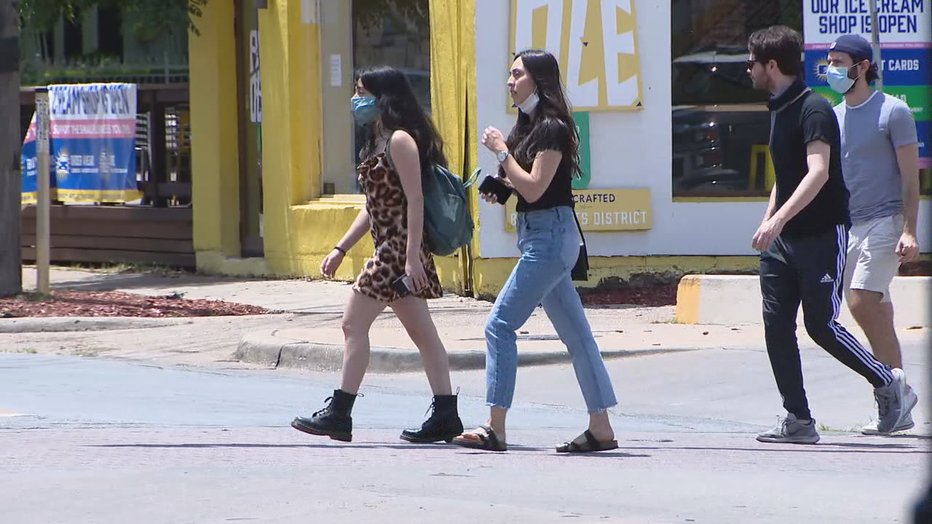 Dallas County reported 408 new COVID-19 cases on Sunday, along with one new death.
This brings the county's totals to 16,845 cases and 314 deaths.
"I think the opening up with some of the businesses combined with people being relaxed on the facial coverings, the distancing. I think that's in combination with what we are seeing," Dallas County Health Director Dr. Phil Huang said.
Health officials said Dallas and Tarrant counties having more than 400 new COVID-19 cases Sunday is not because of increased testing. Instead, it's a result of people not wearing masks and not physically distancing.
"I think we were a victim of our success. Everyone did so well. sacrifice, slowed things down, so people said, 'Hey, we don't have to take things seriously.' You start forgetting about this and when things open up you say, let's go back to normal," Dr. Huang said.
RELATED: More coronavirus coverage
Vincent Remediz celebrated Father's Day inside Kindred Hospital Tarrant County, in Arlington, with family and friends outside.
"Like, there were times that, like, we didn't think he was going to pull through, you know, so it was very difficult," his daughter, Alexus, said.
The Dallas ISD officer's been in the hospital for 78 days, either fighting or recovering from COVID-19. It's been a blur.
"Sometimes I remember. Sometimes I don't," he said.
The 61-year old was treated at Methodist Mansfield Medical Center. He suffered a stroke, kidney failure, pneumonia and more.
He was cleared of the virus earlier this month, but was transferred to Kindred, where his physical recovery is just beginning.
As he fights in order to end his hospitalization, a record amount of COVID-19 patients are arriving.
"We've got about 939 patients with COVID-19 in our hospitals," said Steve Love, with the DFW Hospital Council.
Love said a growing number of hospital beds are being occupied.
"We are watching this very carefully. This is very serious because our hospitalizations, especially in the last two weeks, have really ticked up," he explained.
The council covers 19 North Texas counties, but Dallas, Tarrant, Collin and Denton counties represent 92 percent of their coronavirus cases.
"In those counties, we're running about 69 percent occupancy in our medical surgical beds, around 69-70 percent in ICU beds," Love said.
Doctors believe that ever since Memorial Day, many people have grown fatigued of practicing safety measures.
"They think as things opened up, people tended to not wear a mask, probably didn't practice social distancing," Love said.
And along with that, the demographics are changing.
"It looks like the age of the person is coming down, which means more of our young people are getting infected," Love said.
Most of Remediz family also had the virus. The ones who did were cleared in May. The officer knows it's nothing to mess around with.
"Take it serious. This is no joke," he said.
Doctors didn't think he was going to live. His brother was even making funeral arrangements.
"I had my friends praying for him, his friends were praying for him, his family was praying for him," Remediz's brother, Tom, recalled.
His family hopes as few people as possible have to share a similar fight.
"We told him happy Father's Day and we love him and he better come home soon," Alexus said.