'Swing school' would aim to ease overcrowding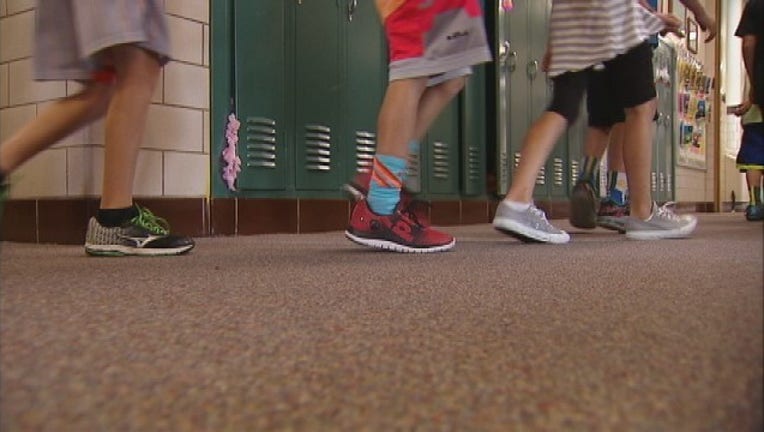 article
Highland Park ISD is among the fastest-growing school districts in the Metroplex, despite having only an estimated 30 percent of homeowners with school-age children to accommodate the growth in student population.
The district says it has to get creative.
For Ashley Cook, renovations at Highland Park's Hyer Elementary School are bittersweet.
She has a 3-year-old and a second grader, who attends the school.
Like many who attended Highland Park ISD, she identifies as alumni of one of its four elementary schools.
But the district's four elementary schools are overcrowded.
At Hyer, for example, there were 550 children there eight years ago. Now, there are 725. The cafeteria is overcrowded, and teachers must use a storage closet to meet with parents.
They leave sticky notes when one of their students needs the small room for testing.
The Spanish teacher pushes her materials through the halls on a cart because she doesn't have her own classroom.
To fix that problem, the district is putting a $361 million bond package to voters to fund in part a "swing school" in the November ballot.
It would be the first brand new elementary school built in the district since 1947.
"We looked at and talked about rebuilding some of these schools two or three years ago," said Highland Park ISD trustee Jim Hitzelberger. "…But we didn't have anywhere to put the kids."
The swing school would be built on about 4.5 acres, owned by Northway Christian Church on Northwest Highway for about $20 million.
Children from three schools will be transferred, or "swung," over, to the new school for a year while renovations take place on their home campus.
Then they will "swing" back. In about three or four years, the swing school would become a permanent fifth elementary school in the district, and that makes sense to Cook, even though it might be hard.
"The one thing we wanted to make sure was that we wanted to keep the character of the schools," she said. "It's sad to see [Hyer Park] go. I will probably cry when they tear this school down, but I know that it's definitely the best thing for my children."
School officials say there are roughly 7,000 students in the district, which is up from 4,000 students 25 years ago, and the infrastructure has not kept up.
The bond election is Nov. 3.