Suspect shot to death in armed robbery attempt in Dallas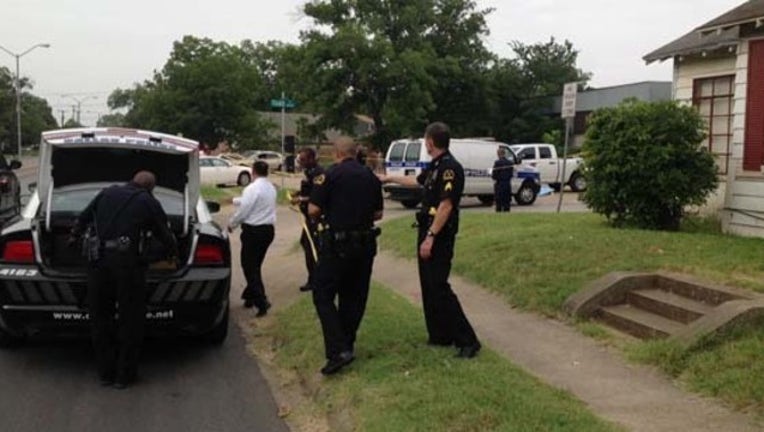 Dallas police say a shootout between an armed suspect and a man he intended to rob ended in the would-be robber's death on Wednesday afternoon.
Dallas police say a man was sitting in his work truck at the corner of Todd Street and Elsie Faye Heggins in South Dallas when a car drove up.
The passenger in the car got out with a gun and tried to rob the man in the truck.
Detectives say the man in the truck pulled a gun and shot and killed the robber.
A second suspect, the driver of the getaway car, apparently got out and started shooting at the man in the truck, who was shooting back at him.
Police say the second suspect got back in his car and drove off. It's unclear whether or not he was shot.
Investigators say the attempted robbery victim in the truck wasn't hurt.
"The guy just, he was calling 911," said witness Ezra Johnson. "You could tell he was in a, basically a state of shock, and he was still standing there holding his weapon."