Sunday marks one year since attack on Colleyville synagogue
COLLEYVILLE, Texas - Jewish leaders say since the attack on a Colleyville synagogue, acts of antisemitism have increased.             
Jan. 15 marks one year since an armed British Pakistani took four people hostage during Shabbat services in a ten-hour standoff that ended with an FBI tactical team killing Malik Akram.
Jewish leaders say since what happened at Colleyville, antisemitic hate has ticked up.
PREVIOUS STORY: Colleyville synagogue hostage situation: FBI identifies hostage-taker
"It's almost become normalized as we've seen big celebrities with large followings like Kanye West or Kyrie Irving promoting anti-Semitic views or media on their accounts," said Joel Schwitzer, regional director of the American Jewish Committee. "That translates into an environment where Jews are constantly feeling under threat."
Ken Goldberg is chair of a State Advisory Commission that submitted a study on antisemitism to the Texas Legislature. He says social media and other groups continue spreading hate messages. His commission's job is to educate.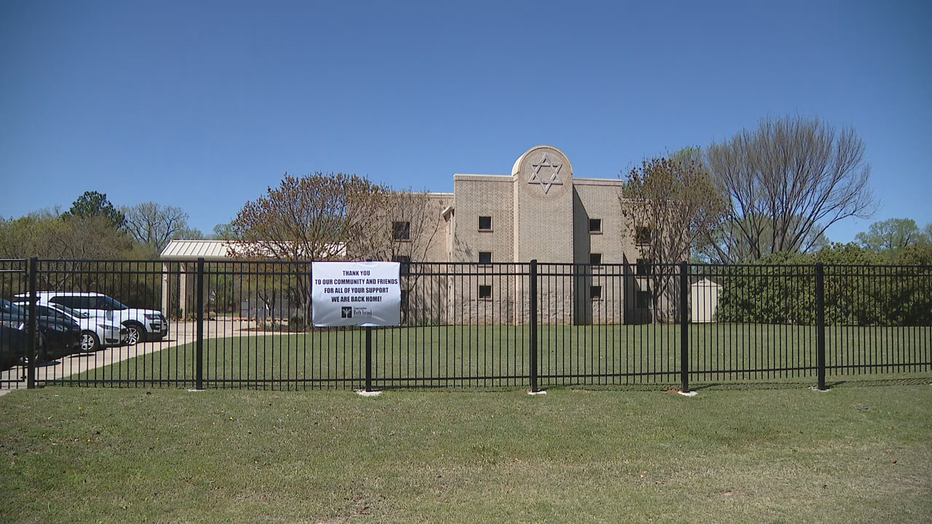 "The education will combat the ignorance," he said. "We're never going to change what's in the heart of evil people."
But there is hope for a brighter tomorrow.
But the men point to efforts, like the mayor's hate crime awareness campaign, holding up diversity not differences.
The Community of Conscience is a multi-faith, multi-ethnic coalition working to foster inclusion for all.
In the darkness of the hostage-taking at Congregation Beth Israel, a ray of light as other faiths stood with the Jewish community.
PREVIOUS STORY: Colleyville synagogue hostage crisis was targeted attack on Jews, FBI says
"The power of those interfaith relationships contributed a great deal to community resilience and healing," Shwitzer said.
And in that moment, Jews and Muslims celebrated Ramadan and Passover together.
"This past spring, Jews and Muslims got on buses together to go to a church to enjoy a kosher for Passover Ramadan," Schwitzer said. "It was a beautiful thing."
Breaking prayerfully more than bread.
"Getting to know each other, getting to know each other's traditions, working through from the areas that we share in common," Schwitzer said.
The Jewish leaders say bridge building of interfaith relationships, education and working to celebrate diversity, not differences, will go a long way in the fight against hate.