Stolen SUV crashes into Fort Worth apartments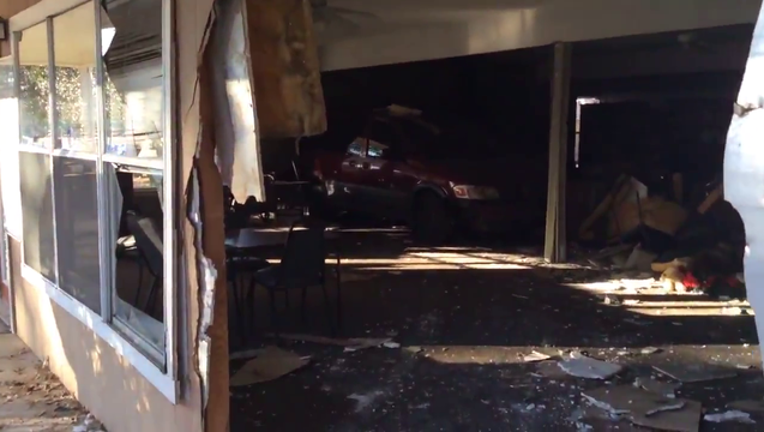 FORT WORTH, Texas - The Fort Worth Fire Department said its firefighters had to secure and stabilize a building after a man in a stolen SUV crashed into it.
The crash happened around 8 a.m. Wednesday at the Vega Place Senior Apartments on Community Lane.
Video from the scene showed a large hole in the building. The red SUV appeared to have reversed all the way inside a recreational room.
Police said it's not yet clear where the SUV was stolen from or why the driver lost control. He ran away and has not yet been caught.
The fire department said no one was hurt.