Southwest Airlines continues effort to earn back consumer confidence after holiday meltdown
DALLAS - Southwest Airlines is trying to earn back consumer confidence.
The Dallas-based carrier is announcing a three-part plan to prevent another debacle like the one last Christmas that led to the cancelation of some 17,000 flights, leaving passengers and their luggage stranded at airports across the country.
Dr. Brent Bowen is the founder of the National Airline Quality Rating. He's also an airline transport pilot.
Southwest Airlines CEO Bob Jordan said the company expects to spend $1.3 billion in upgrades and maintenance of its IT systems this year.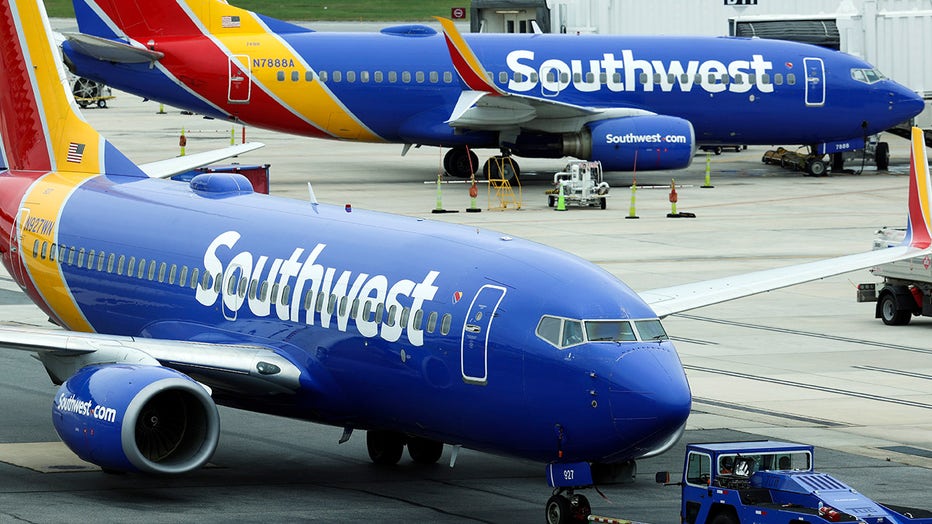 A Southwest Airlines airplane taxies from a gate at Baltimore Washington International Thurgood Marshall Airport on October 11, 2021 in Baltimore, Maryland. Southwest Airlines is working to catch up on a backlog after canceling hundreds of flights ov
"Southwest is trying to make up for things that they should have done in the past," Bowen said. "And I think they're identifying that, and they're admitting that. But there's not going to be a cure overnight."
Part of the upgrade includes crew scheduling software and consumer, and crew phone systems will be enhanced to handle high call volumes.
It's a change Southwest Airlines flight attendants have been fighting for.
During the winter meltdown, crews reported spending hours on the phone, trying to get reassigned. By the time they got through, it was often too late. They held a picket at Dallas Love Field earlier this month.
Part of the December meltdown was due to winter weather grounding flights. Southwest says it will also buy more engine covers and heaters to keep planes flying as much as possible.
"It's certainly something that can be really helpful," Bowen said. "However, it's also an admission that they've been underprepared for winter's past."
Southwest uses what's called a point-to-point operation, which means planes ended up scattered at airports across the country where weather conditions can vary.
"When the airplanes overnight were somewhere in heavy winter conditions, it's difficult to keep them ready for their next flight, say, on the next morning," Bowen said.
Southwest is also changing the way its teams work behind the scenes to better respond to operational difficulties.
Dr. Bowen says all of these changes are encouraging, but he'd like the public to be able to see updated reports from the airline throughout the coming months to  see if these changes are working.