Sleepy driver hits fire truck, squad car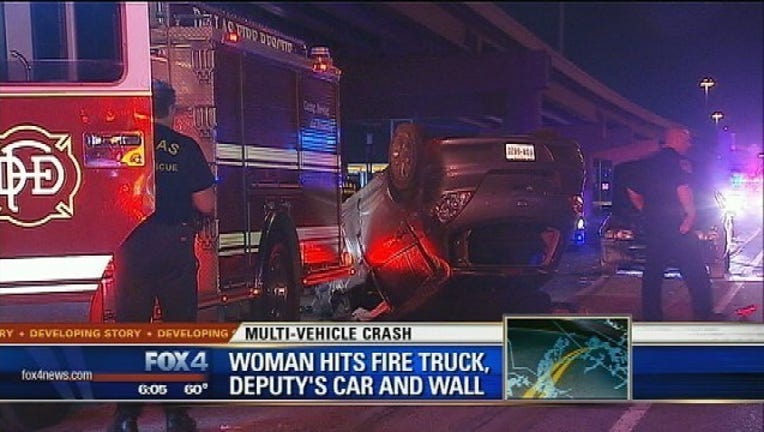 A woman fell asleep at the wheel and crashed into a fire truck and a squad car in northwest Dallas.
The Dallas County Sheriff's deputy and firefighters were working the scene of a car fire on Interstate 35 at Royal Lane.
They heard a loud crash and then looked up to see the woman's car flying toward them upside down.
Everyone was able to get out the way as the car slid past them and hit their vehicles.
The woman also wasn't hurt.
She told officers that she was heading home from work and must have fallen asleep at the wheel.
She passed a field sobriety test.