Shoplifting suspects lead officers on chase in Dallas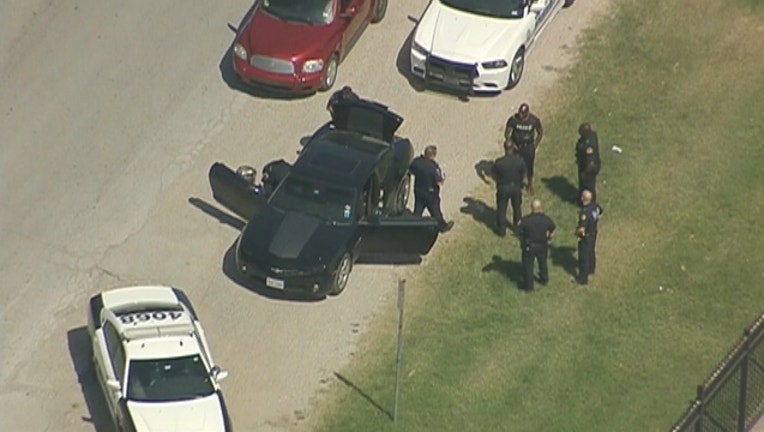 Two suspected shoplifters led police on a chase from Mesquite into Dallas.
Police say the suspects, both black women, were seen stuffing merchandise into a bag at an Old Navy in Mesquite. They drove away in a black Camaro.
When police tried to pull them over, they led officers on a chase. During the chase, the driver and her passenger were seen tossing items out of the car.
The driver eventually stopped and the two were taken into custody on Fitzhugh Avenue near Fair Park.