Shooting at Arlington home leaves 2 dead, 1 hurt
ARLINGTON, Texas - Police are investigating a shooting that left two people dead in a west Arlington home.
It happened early Monday morning on Ivy Hill Drive, which is near Pleasant Ridge and Little Roads.
Investigators believe the gunman forced his way into the house and started firing shots.
When officers arrived, they found two men and one woman with gunshot wounds. 
An 84-year-old man was pronounced dead at the scene. The Tarrant County Medical Examiner's Office has identified him as Robert Nitsche.
Another man, identified as 41-year-old Thomas Stuart, was rushed to the hospital but did not survive. His 67-year-old mother is expected to survive.
Arlington police say around midnight a shooter forced their way into the home and shot three people, all in the same family.
JD Scalf lives next door.
"I did hear our dogs bark. I heard my roommate, heard the shots, and she was up and stirring around and it kind of kept me awake a little bit," he recalled.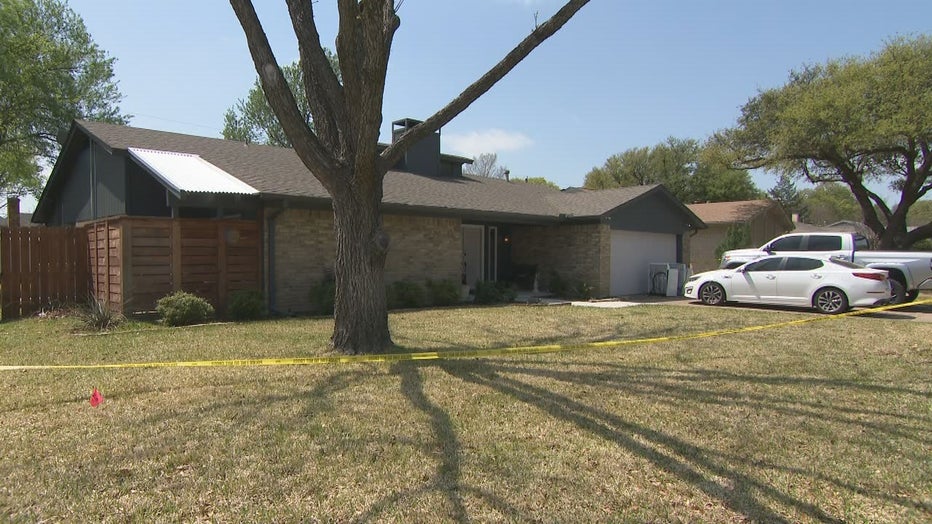 Another neighbor told FOX 4 off-camera that she called 911 after she heard five shots and saw both her 67-year-old neighbor and her son in the front yard with gunshot wounds.
Scalf says he speaks with her often.
"I know Liz. She also works at American Airlines like I do. She's a flight attendant. She owns the house, and her kids stay there with her," he said. "I know they have a lot of friends, and stuff that come and go."
Investigators say they believe the family was targeted but would not go into what evidence they have that tells them that.
"They just don't know exactly what the motive was of why that family was chosen. But they do believe they were chosen specifically," said Arlington Police Officer Minton.
Police are searching for at least one suspect and say it's still unclear if anyone else was involved.
Scalf says he did notice the 67-year-old woman had recently installed surveillance cameras.
Anyone with information is asked to call the Arlington Police Department at 817-459-5312. Anonymous tips are also welcome by calling Tarrant County Crime Stoppers at 817-469-TIPS.
READ MORE:
Deep Ellum shooting captured on video, 2 injured
Dallas police searching for killer of local pastor