Shooting at 7-11 in White Rock Lake area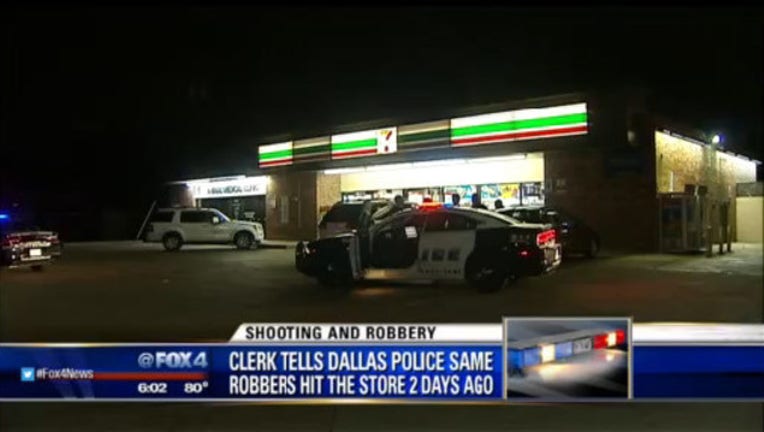 Dallas police are looking for two robbers who might have ripped off a convenience store twice in three days.
The latest attack took place around 4:00 Sunday morning at the 7-11 on Shiloh Road in the White Rock Lake area.
They were identified by the clerk who was pistol whipped by one of the men, said Dallas police. The clerk was treated the scene.
Another clerk was shot. He was taken to the hospital.
Police are now reviewing surveillance video and investigating.