Several windows shot out at Las Colinas apartment complex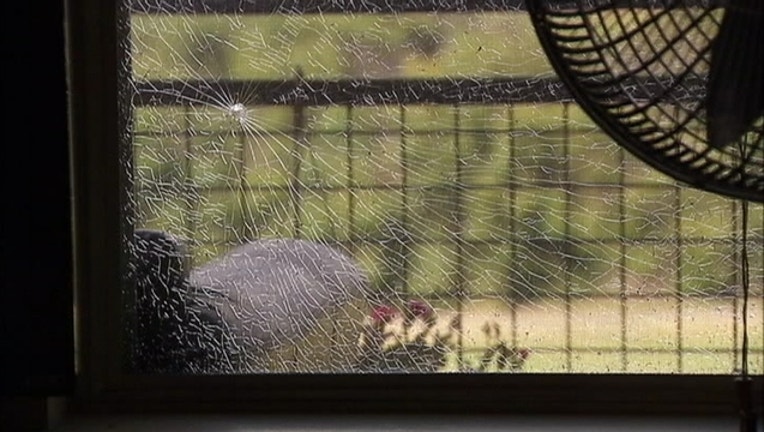 article
Irving police are investigating at least two incidents at an upscale apartment complex in Las Colinas after someone shot through apartment windows.
Victims say it first happened in August. One of them had has an infant whose playpen was extremely close to one of their shot-out windows.
It was late on August 26 when Robin Swope heard a loud bang in her home at the Bella Casita apartments along Lake Carolyn Parkway in Las Colinas.
"It kind of scared me for a minute," said Swope. "I was afraid to move."
Swope didn't know what it was and didn't think much of it until the next night when it happened again. She said this time around, her daughter and grandchildren were there.
Swope came into her living room to find the mess.
"See there's a bullet hole right through there and the glass broken. And there's also a bullet hole through the blinds," she explained. "Then, of course, there's a bullet hole in the ceiling."
Upstairs during that same weekend in August, her neighbors heard the shots too.
They don't want their faces shown but say a couple weeks later, they became victims and found holes in four of their windows. One of the shattered windows was right above their infant son's play pen.
They also reported it to police, but so far haven't heard of any arrests.
In the meantime, they're taking precautions to stay away from the windows at night.
Residents say the shootings typically happen between 9p.m. and midnight. One of the victims says apartment management has been very accommodating.
Swope says she's being allowed to move into a different apartment inside the complex further from the street.
Irving police say they are investigating the incidents.