Several Dallas polling locations were closed for hours on election day
DALLAS - The Dallas County Elections Administrator is looking into why several polling locations were closed for hours on election day, especially in predominately minority and low-income communities.
County elections officials confirmed multiple closures that totaled more than 13 hours of lost voting time.
"We were turned away. The young lady said both voting machines were down," said Eva Jones, Queen City Neighborhood Association President.
Jones is one of the voters who could not cast a ballot for hours at the Park South YMCA in southern Dallas' District 7.
The elections office says at 6:00 a.m. poll workers discovered the Express Vote machines were not working. It took until 10:45 a.m. For the machines to finally be replaced.
"I feel totally violated because this is, I thought, our constitutional right to vote," Jones said.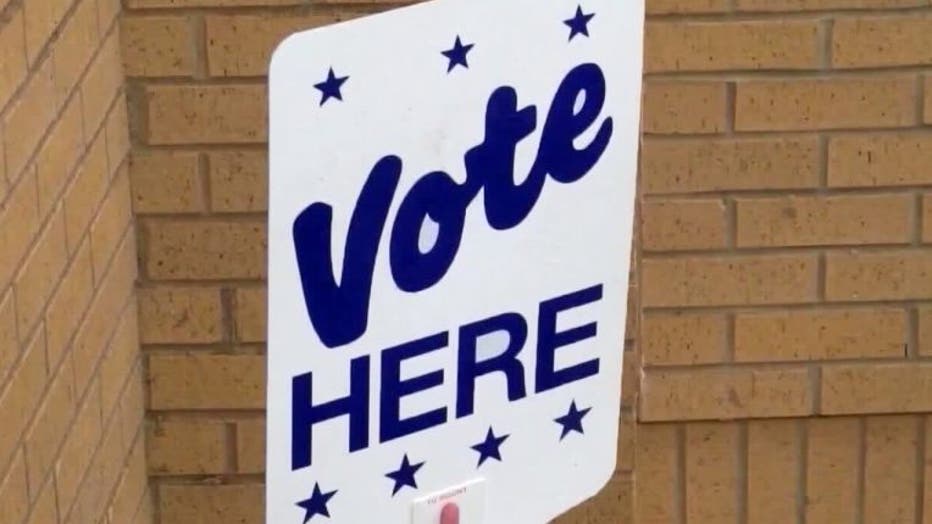 They were also offline for 1 hour and 15 minutes at the Owenwood Farm in District 7. The county said the reason there is that the Express Vote machines did not have cords.
Dallas City Councilman Adam Bazaldua was at that location and says he alerted a Dallas County Commissioner.
"I was at Owenwood Farm polling place when first voter was turned away. I was able to direct them to the next closest site, about 100 yards away. I know that is not the case at every site," Bazaldua said.
Bazaldua came in first with 39 percent of the vote and is headed for a runoff with former councilman Kevin Felder.
Pastor Donald Parish, endorsed by Mayor Eric Johnson, was only 25 votes away from securing a spot in the runoff.
"Happened to happen in two of the highest voting precincts for African Americans, for this to happen in race with six black candidates, can't tell you how frustrated I am about this," Parish said.
Felder agrees with Parish that many of the seniors likely did not have the ability to get to another voting center. He believes the elections administrator needs to be answering questions. Michael Scarpello declined FOX 4's interview request.
"He's going to have to do top to bottom review. I think he needs to do more, come out meet with community explain what happened. Assure the community he will get to the bottom of it," Felder said.
SMU Political Science Professor Cal Jillson says parish could have a case for a do-over.
"Could make the case that there were inconvenience to voters in a race he was very close in," Jillson said.
Voting machines at Ronald McNair Elementary School in District 8 were offline for about two hours and 15 minutes.
The machines at Booker T. Washington High School were down for more than two hours in District 14 and for more than three hours at Comstock Middle School in District 5.
RELATED: 8 incumbents win re-election to Dallas City Council, while other 6 races head to runoffs 
"'Deficient' is never a word you want to hear associated with our local election infrastructure. It is unclear how many people were turned away Saturday because of hours-long closures of polling places in predominantly minority and low-income communities. That means it is also unclear how many voters did not know they are now able to cast ballots at another polling place outside their neighborhood, were unable to go elsewhere due to mobility or transportation challenges, or were totally discouraged from participating in their local election," Dallas Mayor Eric Johnson said in a statement.
Mayor Johnson said he has asked Dallas County Elections Administrator Michael Scarpello to conduct a full review. He is eager to understand what happened and why.
"The integrity of our elections is paramount, and any issues must be corrected before the June 5 runoff to ensure that all of our eligible voters are able to take part in the democratic process," the mayor said.
Texas Secretary of State elections officials said any candidate who feels the lost time impacted the election can contest the election.
For complete election results including races for mayor, city council and school board, visit fox4news.com/election.