Serial peeper suspect facing new sex assault charges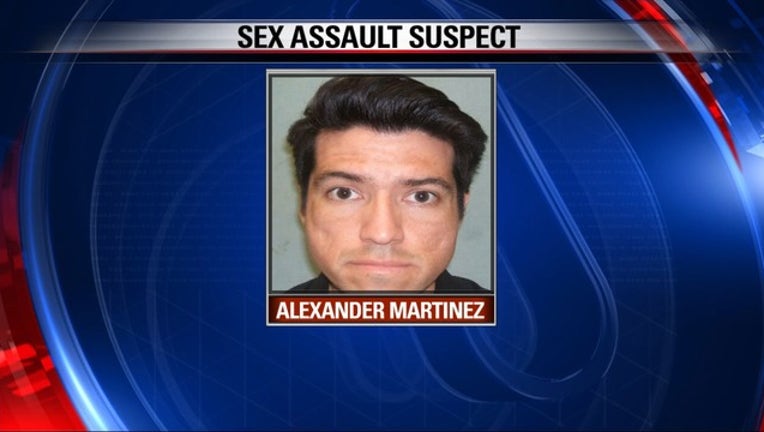 LAKE WORTH, Texas - A Hurst man arrested in March for recording women and girls as they undressed now faces new, more serious charges of sexual assault.
Lake Worth police have now charged Alexander Martinez with three counts of sexual assault. He was arrested again on Wednesday and taken back to the Tarrant County Jail.  He kept his head down as he was transported back to jail.
The 32-year-old was initially arrested for invasive visual recording in March after he was caught recording a woman in a Target dressing room. Later when police searched his home computer they found hundreds of pictures and videos of females captured without their consent.
While looking through several years of recordings since Alexander's arrest, they found more disturbing evidence. They say at least one woman who was unconscious was sexually assaulted by him.
Police say they have video evidence that shows him escalating from a peeping tom to a rapist over the past seven years. Police say some of his alleged victims were women shopping at Target, Walmart and the Galleria.
Alexander was arranged on a charge he was already facing of felony invasive visual recording. And while in court, police re-arrested him for more serious crimes.
Affidavits state that since 2011, Alexander had been using his phone and a selfie stick to record up women's dresses, under bathroom stalls and in dressing rooms at stores throughout the DFW area. Police also say he recorded women in their own homes.
Alexander was first arrested in March after police say he was caught recording a woman in a Target dressing room. Detectives say they've reviewed almost a thousand of his videos since, and, to their horror, have watched him escalate.
"Peeping Tom through windows," said Detective Rick Martinez. "He did a lot of dressing rooms with the selfie sticks. And then he went to sexual assault."
Jennifer Beale lives in nearby Saginaw and asked police to investigate whether Alexander was a peeping tom outside her bathroom window.
"There was a man standing outside my window watching me. So  hearing this story, it hits really close to home," she said. "This is an awful crime. Women's privacy, safety has been violated. It's absolutely the worst."
"We're still working on more cases. But we thought we need to get him off the street," Rick said. "He's just a danger out there. Who knows what he's going to do after this."
Alexander's girlfriend, Janna McFadden, has also been arrested. Police say she knew about the pictures and offered to delete them after his arrest. They say she won't provide the passcode to her phone, which they believe has even more videos.
Alexander is being held on a $95,000 bond. His attorney said "no comment."
Police say they believe there is another woman being sexual assaulted on video that detectives have.
Authorities now say other DFW investigative agencies, not in the Fort Worth area, are considering whether Alexander committed sexual assaults in their jurisdiction that, perhaps, were not caught on camera. Those assaults possibly dating back to 2005.