Search for driver in deadly hit and run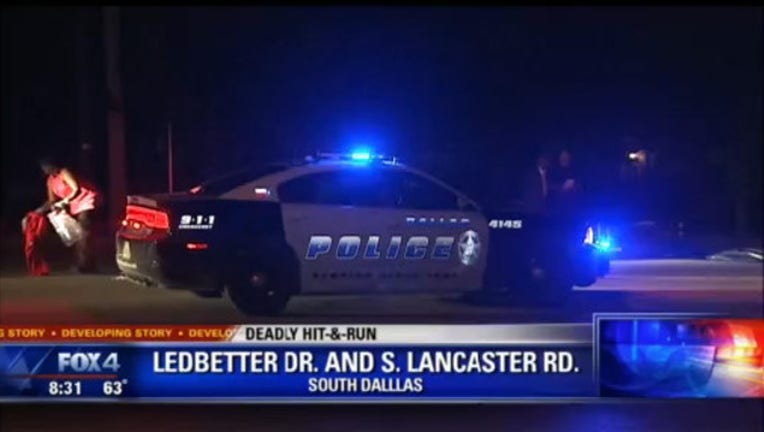 article
Dallas police are looking for the hit-and-run driver who killed a pedestrian.
It happened just before midnight Friday in the 1800 block of Ledbetter Drive,  near south Lancaster Road in south Dallas.
The victim was already on the ground when he was hit by a second vehicle, police said.
That driver stopped and waited for police and paramedics to arrive. No charges were filed against the second driver. The road was closed for several hours as police investigated the scene.