AMBER Alert issued for 7-year-old Wise County girl
PARADISE, Texas - A number of local law enforcement departments are taking part in a search for a 7-year-old girl who was reported missing on Wednesday night.
An AMBER Alert was issued Thursday afternoon for Athena Strand, even though the sheriff doesn't have evidence to indicate that she was abducted.
Athena's stepmother called the Wise County Sheriff's Office just after 6:30 p.m. to report her missing. She told investigators there was an argument and later the girl was not in her room. The sheriff says she waited an hour to tell authorities because she went looking for the girl first.
Wise County Sheriff's Office, DPS, Texas Rangers, Fort Worth PD, Bridgeport PD, local fire departments, Wise County EMS, Search Rescue One and several others searched the area around the 200 block of County Road 3573 in Paradise. About 200 volunteers also showed up.
Authorities have spent about 24 hours searching a five-mile radius but found no signs or indication of where she could have gone.  
"Right now, we're looking at all possibilities," said Wise County Sheriff Lane Akin. "But right now, we think the child walked away and maybe got lost."
But one of the girl's aunts, Keeland Kulbeth, claims that's unlikely but could not offer any evidence why.
"We definitely don't believe Athena ran off. We're not sure if she's been abducted or not," she said.
An AMBER Alert was issued Thursday afternoon, despite the sheriff saying there is currently no evidence of an abduction.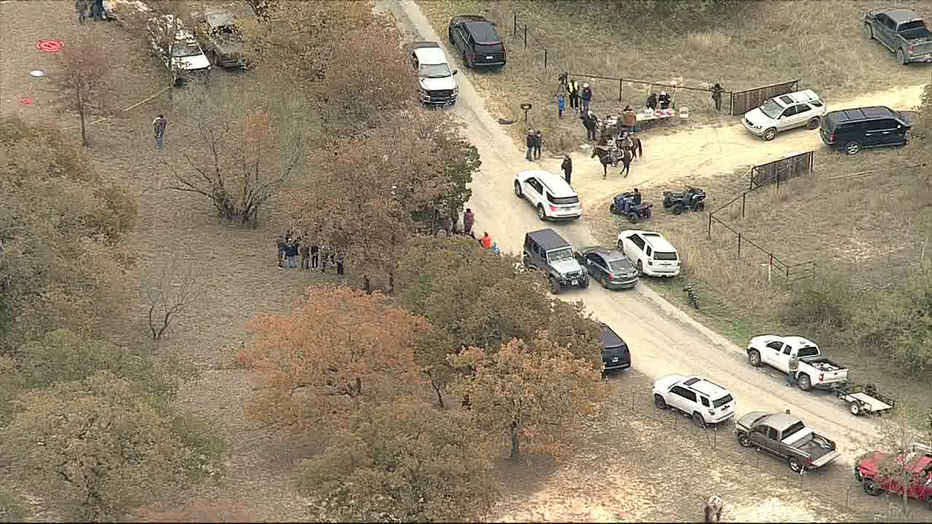 "That doesn't mean that there was an abduction, but it gets the information out to the citizens," Akin said.
Athena was last seen wearing a plaid jacket, jeans with flowers on the pockets and brown boots. Sheriff Akin worries what she was wearing isn't sufficient in the overnight weather.
Athena's mother, Maitlyn Gandy, lives in southern Oklahoma. She told FOX 4 that she does have sole custody of her daughter but allowed her to spend the fall semester in Texas with her father and stepmother.
"They're very cooperative," the sheriff said about the parents. "They certainly are."
But both Gandy and Kulbeth say they want more details about what may have happened at just before Athena disappeared.
"I just want her home and safe where I can physically see her and she can be with me," Kulbeth said.
The Wise County sheriff's office is urging for the public not to show up to assist with the search.
Anyone who sees the missing girl is urged to call the Wise County Sheriff's Office at 940-627-5971.