School bus driver speaks out about assault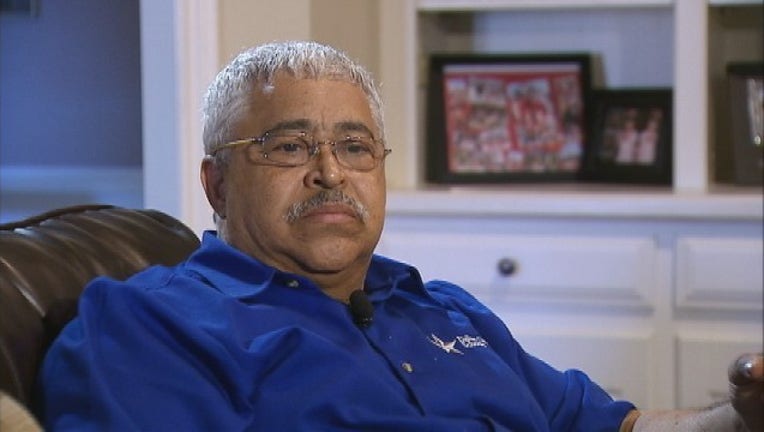 article
DALLAS (TX) - A school bus driver is speaking out six months after he was assaulted by students, says he's frustrated nothing has been done.
The assault that was caught on video shows three Richardson ISD Middle School students beat up their driver, George Diaz, and FOX 4 News found out there's no criminal case yet.
However, that seems to have changed after FOX 4's James Rose started asking questions on Friday.
Richardson ISD says three students were suspended after they learned of the attack.
But George Diaz says suspending the teens isn't enough.
The bus is owned and operated by Dallas County Schools, the transportation organization which provides buses and drivers for many area school districts. The DCS Police Chief says now they are launching an investigation after we first aired our story on this February assault. They say they have been trying to get a hold of Mr. Diaz.
He says he's been in touch with them. Following the incident his DCS dispatcher told him "their" police were on the way, but when they didn't show he asked if he could drop off the rest of the kids on board. The very next day Diaz says he went to the DCS Police Department.
While there he was given a chance to view the video of the assault with a Lieutenant. That's when Diaz says Chief Scott Peters entered the room.
Diaz claims Chief Peters yelled at him and advised him not to press charges, that the students may press charges against him.
We asked Diaz what he thought about Chief Peters saying he had no idea about the assault. Diaz says "I can't believe that he dared to say that! He is a liar. That's what he is."
The 63-year old grandfather of six says being kicked and punched by 7th and 8th graders was disturbing.  He has now hired criminal defense attorney Pete Schulte, who is a former deputy sheriff and former prosecutor, to represent him.
The DCS President, Larry Duncan, told James Rose that he did not want to comment until he had all of the facts in the case, and that it would Monday at the earliest.