Robbery and sexual assault suspect arrested in Garland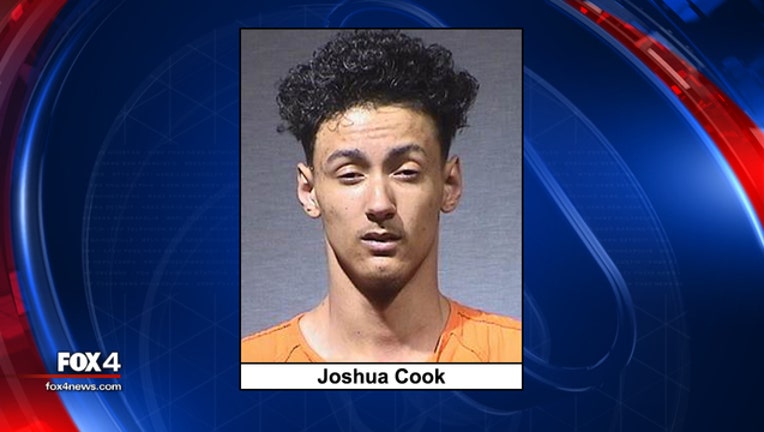 GARLAND, Texas - The man wanted for robbing a restaurant and sexually assaulting two employees is now behind bars.
Garland police said officers arrested 20-year-old Joshua Cook at a hotel on Leon Street Thursday night. He will be charged with one count of aggravated robbery and two counts of aggravated sexual assault.
On Thursday, police released video from a previous gas station robbery. They believe it was the same man who robbed the Subway on Northwest Highway near Saturn Road earlier this week.
The Subway employees said they were cleaning up around 11 p.m. when a man with a gun confronted them. The man cleaned out the register and assaulted both employees, police said.
Cook is also charged with aggravated robbery for allegedly robbing the gas station and is being held on a robbery warrant issued by the Dallas County Sheriff's Office.
His bond has not yet been set.