Rising gas prices creating financial hardship for North Texas drivers
DALLAS - For months, we've dealt with the rising price of nearly everything. The gas station is the latest spot eating up our money. 
Comparing current prices to prices from one week ago, the cost on average for one gallon of regular gas now costs about 60 cents more. 
At Fuel City in Dallas, there's no shortage of people stopping to get gas. As of Wednesday morning, every fuel grade is above $4 gallon.
People are trying to fill up before the prices climb even higher.
Luis Smith is a traveling salesman. The increasing gas prices are eating into his profit.
"I work for Mary Kay Cosmetics, and I live in Garland," he said. "And my wife I drop off downtown, so that's a drive every day."
Smith is retiring soon, which means money will be even tighter.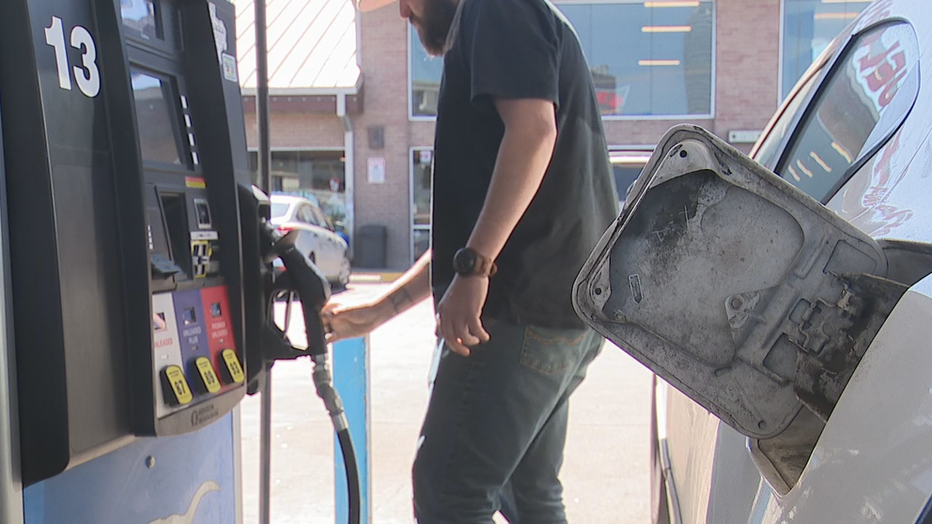 North Texans will see even higher gas prices after move to ban Russian oil
Cab drivers are also feeling the pinch.
Mark Stagg says his company only charges a flat $1 gas fee per ride, no matter how far the distance.
"I don't get paid to drive to the pickup. If I gotta drive 30 minutes and they wanna go 10 minutes on the road, it definitely hurts," he said. "I do want to talk to management about that and get that taken care of."
A city of Dallas lawn maintenance crew filled up one of their trucks and equipment. Their total was $273. An employee told said it normally costs $190. The dramatic increase will no doubt impact city budgets.
Then, there are truck drivers.
Eduardo Diego says his recycling company is no longer doing runs outside the area because of the price hike.
"It's hard to run a business because we're paying more for fuel now," he said. "We can't do long-distance runs, so we just do local now."
RELATED: President Biden bans Russian oil imports over Ukraine war
Even natural gas prices are up too, including renewables. 
That's what trucker Tamarcus Miller uses.
"We can't just afford to fill up one time," he said.
There were long lines at the Costco in Duncanville Wednesday afternoon, something you'd only typically see after a natural disaster. 
People waited it out. Members pay $3.69 per gallon for regular and $4.09 for premium. It's a substantial saving when you add it all up.