Reward increased for Mansfield sex offender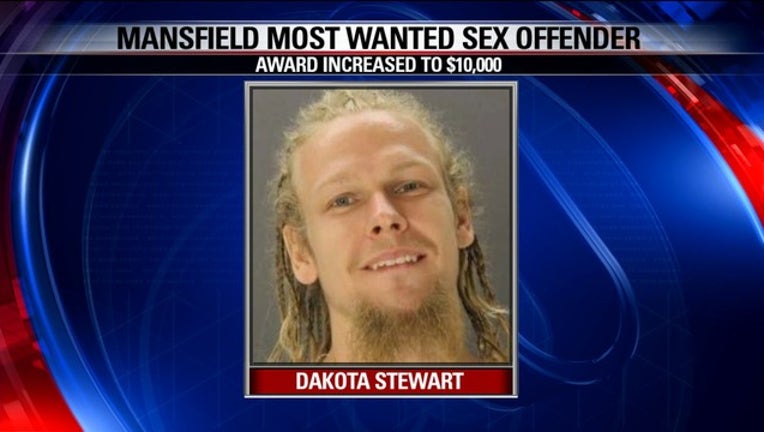 FORT WORTH, Texas - The reward has increased for one of the state's most wanted sex offenders.
The Texas Department of Public Safety is now offering up to $10,000 for information on Dakota Stewart of Mansfield. He is wanted for not registering as a sex offender.
Stewart was convicted in 2009 for sexually assaulting a child and indecent exposure with two young girls.
He is about 6 feet tall and 175 pounds. He has a tattoo on his left wrist and scars on his left hand, back and face.
In addition to Mansfield, Stewart has ties to Fort Worth, Arlington and Dallas.
Anyone with information should call Crime Stoppers at 1-800-252-TIPS.