Report: Drivers hit average speed of 100+ mph just before deadly I-35W pileup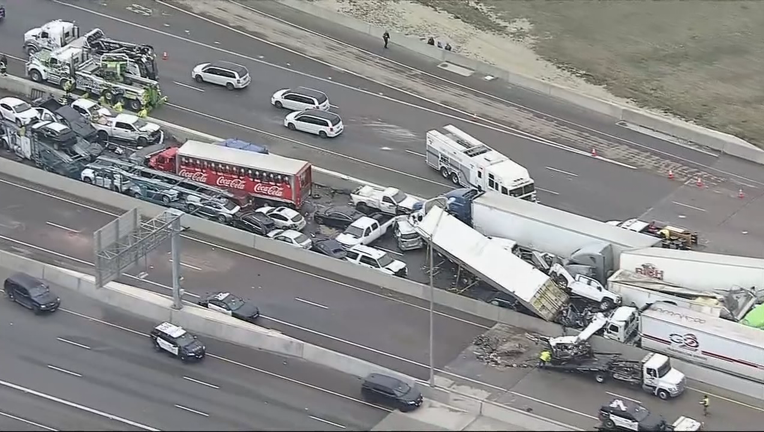 article
FORT WORTH, Texas - Federal investigators discovered drivers were going too fast just before a deadly pileup on an icy day in Fort Worth.
It's been nearly two years since that chain-reaction crash on an icy, elevated section of Interstate 35W. 
More than 130 vehicles were involved. Six people died and dozens more were injured.
A 1,465-page preliminary report said rain began to fall about 15 minutes before the crash on Feb. 11, 2021.
Fort Worth marks anniversary of deadly 133-car pileup on icy I-35W
Around that same time, road sensors detected average speeds above 100 miles per hour in the left lane. The speed limit there is 75.
The report includes facts collected by the National Transportation Safety Board but does not draw conclusions about the probable cause of the crash.
Lanes in the area had been pre-treated a few days earlier to try to prevent ice, but some drivers who were involved said it didn't seem like they had been.
NTSB: I-35W in Fort Worth was treated with brine solution before deadly 135-car pileup
A final report on the deadly incident is expected by the spring.