Red Cross facing blood shortage during the holidays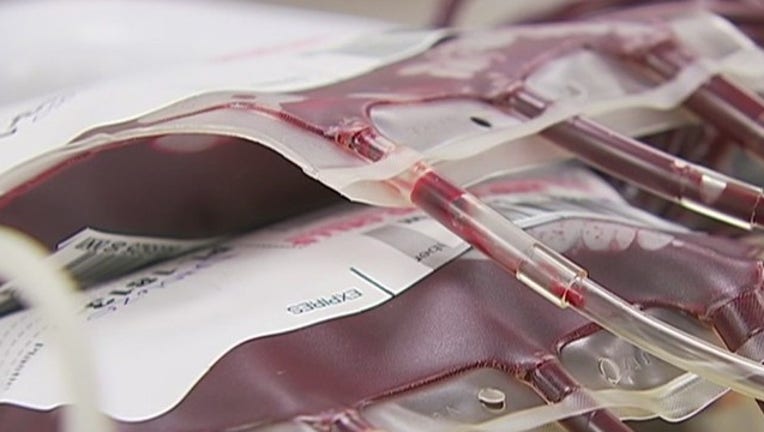 DALLAS - The American Red Cross needs help replenishing its blood supply in time for the holiday season.
The Red Cross said there was a significant shortfall in the number of donations in September and October. There were fewer blood drives as many people focused their efforts on helping the victims of hurricanes Michael and Florence.
"With the holidays right around the corner, which historically brings a further decline in donations, blood and platelet donors and volunteer blood drive hosts are urgently needed to avoid delays in medical treatments now and throughout winter," said Jan Hale, a spokesman for the Red Cross.
The agency needs donations from people of all blood types, especially Type O.
As a perk, everyone who makes a donation around the Thanksgiving holiday (Nov. 21 – 24) will get a free long-sleeved Red Cross t-shirt, while supplies last.
"This time of year, as many give thanks for family, friends and good health, it's important to remember that patients across the country cannot survive without your generosity," said Cliff Numark with Red Cross Biomedical Services. "From traumas to ongoing cancer treatments, the need for blood doesn't stop for the holidays. People can give back – and help those in need – by making a lifesaving blood donation now and hosting a blood drive in the weeks to come."
To find an upcoming blood drive, visit https://www.redcrossblood.org/give.html/find-drive. To make an appointment, call 1-800-RED-CROSS (1-800-733-2767).