READYTOWORK program gives Dallas ISD chance to get certifications needed to land jobs
DALLAS - A career readiness program has returned to Dallas ISD schools for the first time since the pandemic.
The goal is to help students who need to enter the workforce right away get the certification needed for skilled jobs.
The READYTOWORK Program is giving Dallas ISD students at eight different high schools the opportunity to get certifications in fields ranging from logistics to industrial trucking.
Samuell High School students are learning skills that will help them get certifications needed to land jobs when they graduate. 
"We have to learn to move the lever, and driving is hardest," Samuell High School junior Jerome Daniels said.
Daniels is working on three certifications.
"This can be something I can do to make money to go to college," he added.
Students also get classroom time to learn how to make resumes and the work ethic needed to become leaders in the workplace. 
"I want to do business analytics," Samuell High School senior Galilea Olivarez said.
"Samuel's goal this year is to make sure 100% of students are college and career ready," said Tina Harris, who is the college and career readiness coordinator for Samuell High School. "We focus on academics for college aspect, but career, we haven't been doing as much."
Harris explained why career readiness matters. 
"People are entering college, but not necessarily finishing," Harris said. "You may have issues in household that require you to work, or may need to work while in college. We need to do a better job allowing them to see this is not the only route."
READ MORE: UT Dallas launches new teaching apprenticeship program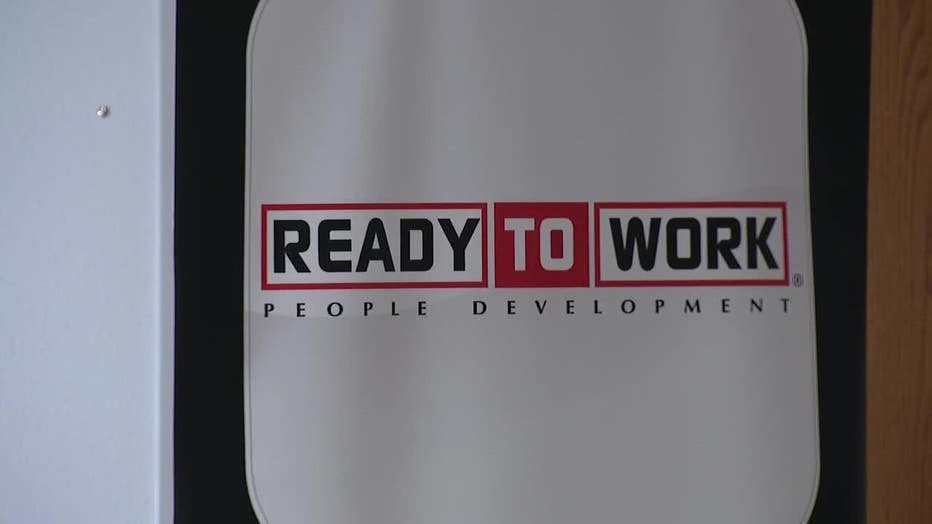 Dallas ISD is partnering with READYTOWORK to provide important certifications.
"We are on a mission to ensure any student or adult has access to credentials necessary to obtain living wage employment," said Christa Camp, president for READYTOWORK.
The company was founded by an alum of Samuell High School who owns a supply chain and logistics company. 
"They had open positions that paid pretty well, but they could not find workers with the skills necessary to fill those jobs," Camp recalled.
READYTOWORK is an affiliate of On-Target Supplies & Logistics, which then hires many of the students trained through the program. 
Harris said the key is helping every student know what they can do the day after getting their diploma. whether it is college or a career. 
"Gives you a start, start somewhere and see where it goes.
According to READYTOWORK, out of high school certified forklift operators earn an average of $39,000 a year and certified logistics technicians average $49,000 a year.