Private vigil held for Garland Lyft driver killed by suspected terrorist
GARLAND, Texas - A private vigil was being held Friday night in memory of a Garland Lyft driver who was murdered earlier this week.
Isabella Lewis was killed on Sunday.Lewis' family said they have no hate in their heart for the man police said killed their loved one. 
As they prepare to bury Lewis, they are also praying for Imran Ali Rasheed's family. 
"My sister was a kindhearted, genuine and delicate person," Lewis' sister, Allyssa Lewis-Brown, said.
Friday, a heartbroken family, returned to where their loved one's body was found. 
Lewis' sister typed out her thoughts about the death. 
"If there is anything my sister would have wanted from this, it would have been for everyone to respect their neighbors," she said.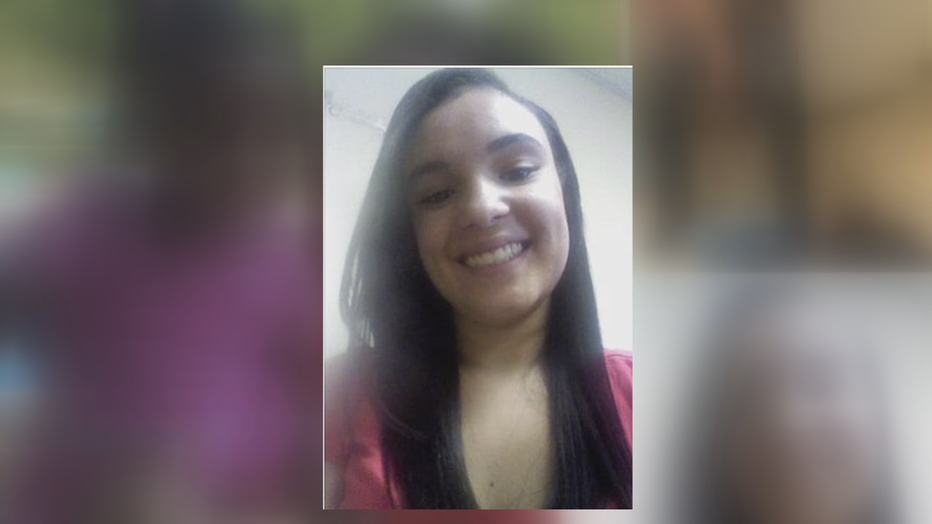 RELATED: Man linked to murder of Lyft driver in Garland shot after opening fire in Plano PD lobby
Police said Lewis was driving for Lyft Sunday when she picked up 32-year-old Rasheed. 
Investigators said Rasheed, who did not know Lewis, fatally shot her at random in Garland and took her car.
Police said Rasheed drove Lewis' car to the Plano Police Department, where he was killed in a shootout with officers after he opened fire on people inside the police headquarters lobby.
The FBI was brought in to the investigation because of a note Rasheed left behind that they said indicates he was radicalized and inspired by foreign terrorists.
Although the FBI withheld details of the note.
RELATED: Plano police headquarters shooter potentially inspired by terrorists, feds say
While it was difficult for some to return to the scene of the crime, the family released balloons in a private tribute for Lewis.
As they grieved, the family showed grace to the family of the man police said is responsible for their loss. 
"We as a family want to reach out and send our condolences to Mr. Rasheed's family. We want to wrap our arms around his community as they mourn as well," Lewis' sister said. "Neither one of our families should have to be burying our loved one this way. We, as countries and as humans, have to learn to spread love even just a little bit to one another. We must come together please."
The FBI said Rasheed was the subject of a counterterrorism investigation from 2010-2013, but concluded he did not pose a threat.
Lewis-Brown said this is a time to mourn their loss and continue to love others, because that's what her sister would have wanted. 
"If Bella could come back and talk about the situation that she went through, she wouldn't have no hate in her heart for that man. She would be hurt, her feelings would be hurt, but she would carry no hate in her heart," she added.
RELATED: Family of Plano PD headquarters shooting suspect cooperating with FBI terror investigation