Possible murder suicide in Fort Worth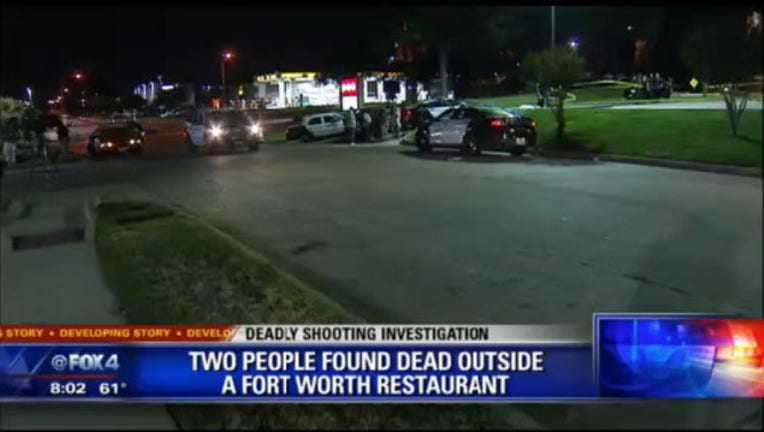 article
Fort Worth police are investigating a shooting that witnesses say is a murder - suicide.
Detectives are not confirming that conclusion. However, they will say they are not looking for any suspects.
36-year old Edwin Butler and 34-year old Gracie Enriquez were found dead in the parking lot of a restaurant at Trinity Boulevard and Highway 360. That's in far East Fort Worth.
Several people reported what sounded like gunshots around 7:00 Friday night, police said.
The Tarrant county medical examiner will determine exactly what happened.