Police: Women used kids to steal iPhones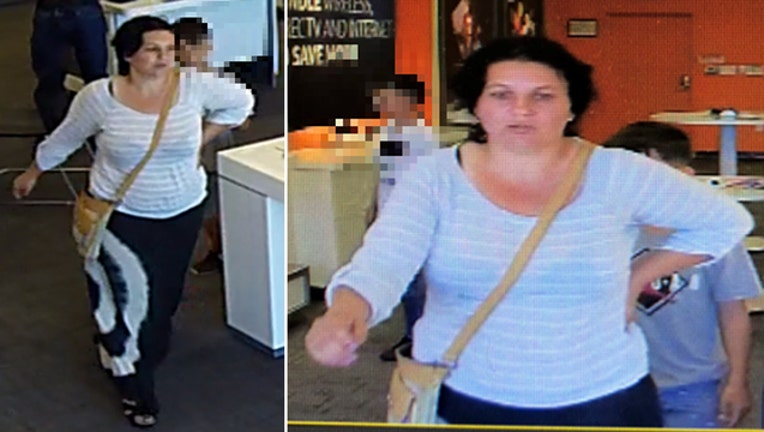 FORT WORTH, Texas - Fort Worth police are looking for a woman who used children to steal iPhones from several stores.
The thefts all happened at AT&T stores throughout the Metroplex.
Surveillance video shows the woman districting employees while two boys between the ages of 8 and 10 take phones from store displays.
Police believe the woman may be part of an organized group of thieves. She's described as being a "traveler."
"These children are 8 to 10 years old. We need to find her to end these ridiculous acts," the Fort Worth Police Department said on its Facebook page.
Anyone with information about her should call 817-392-4712.