Police search for suspect after fatal shooting in Oak Cliff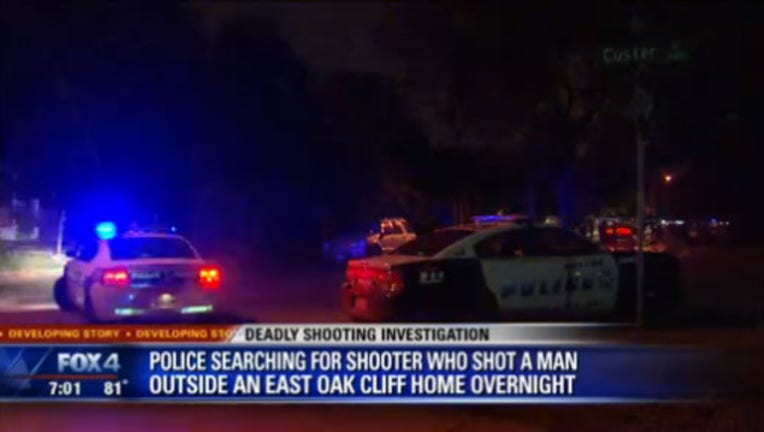 Police are looking for a person who opened fire on two men outside of an east Oak Cliff home Saturday morning.
Police said the two were sitting in a car in the 4100 block of Easters Avenue when someone walked up to them and started shooting.
It happened just before 4:00 a.m. on Saturday .
Police said one man died at the scene, but the other wasn't injured.