Police arrest serial burglar targeting Fort Worth neighborhood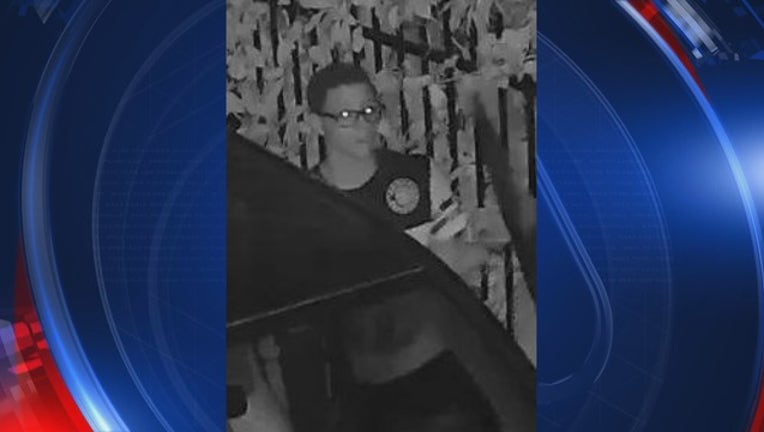 FORT WORTH, Texas - Fort Worth police have made an arrest for a series of car burglaries in the Ryan Place neighborhood.
The police department confirmed a suspect is in custody and thanked everyone who provided tips within a day of releasing surveillance images.
Investigators believe one man is responsible for at least nine burglaries in the area since April. In each case, he checked for unlocked car doors in the middle of the night.
The suspect was caught on video breaking into a car on Willing Avenue on Friday morning. He appeared to be rummaging through the vehicle as if he was looking for something. But the owner of the car said nothing was taken.
"He's going into open vehicles at this time," said Fort Worth Officer Ivan Gomez. "And if they're open, he's been taking, rummaging through, getting loose change and, at times, stealing some firearms."
Investigators said they've gathered surveillance footage from several houses showing the same man entering various cars and SUVs.
Gomez described the burglar as a young black male with a thin build and short curly hair who wears glasses and light-colored Nike Air sneakers.
"He's not covering his face, and he's wearing very distinct clothing," Gomez said. "And his watch is very distinct as well."
Leah Brown has lived on Ryan Place for the last four years and said car break-ins are not unexpected.
"You just get used to it," she said. "And that's what you hear about when you move in. But this summer seems different."
And while Brown said her immediate neighbors haven't had anything stolen, she believes the burglar tried and failed to break into her car.
"I've noticed kind of near where the lock is and there's scratches also near the windows," she said. "Like they were trying to jimmy the lock."
Police said they've noticed possible accomplices in some of the surveillance videos but can't confirm whether or not they are involved in the burglaries.
"I can tell you that there's at least two or three other people that might be involved with him, but this is the best description we have at this time," Gomez said.
Irving police are reminding people to lock their doors and take their valuables out of the car each night.