Plano discusses short-term rental restrictions after home is used as brothel
PLANO, Texas - Plano is the latest city in our area to consider regulations for short-term rentals.
A recent prostitution bust at a short-term rental in a Plano neighborhood brought more attention to the issue.
The council meeting was packed Monday night with residents wanting to hear what city leaders are considering. They did not take any action on the issue but did get some legal advice on their options.
Dallas police raid Plano short-term rental property used by alleged sex trafficking ring
The Plano police chief briefly spoke saying calls for services are going up at short-term rentals. 
Those concerned about short-term rentals have been coming to these meetings for months. 
Susanne Papas showed up to Monday night's Plano City Council meeting ready to speak out against short-term rentals in residential neighborhoods. She says the rental on her street is a nuisance and a safety concern. 
"We just learned a few months ago that it's turned into Airbnb resulting in parties, trash, cars and noise," she said.
Papas was joined by hundreds of others. Some held signs reading, 'homes, not hotels.' 
"Plano needs to get some sense before they destroy the city from the inside out," said homeowner Maria Bower.
Following a closed session, Plano's city council listened to an outside attorney for consultation on what, if any, regulations could be added when operating a short-term rental. There are currently none within city limits.
"I was shocked that there was one on my street," Papas said.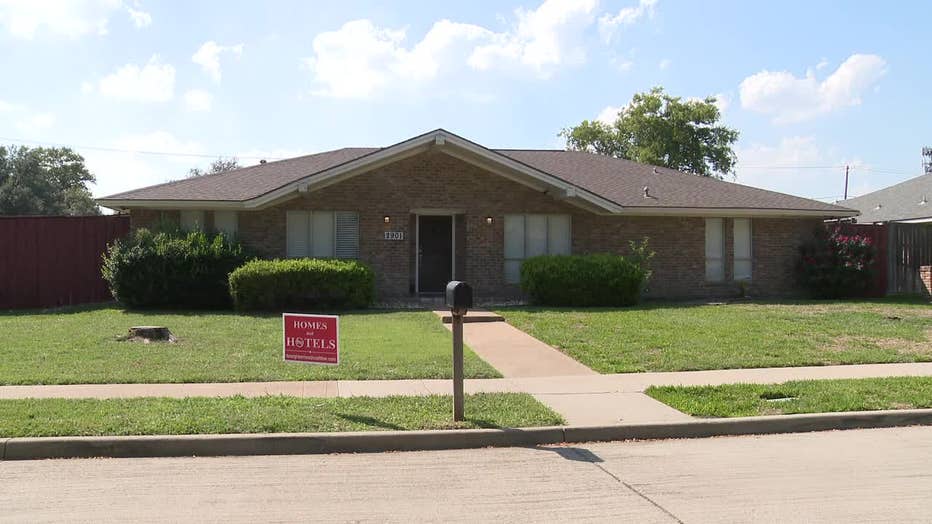 The agenda item comes just weeks after there was a prostitution bust in a Plano neighborhood.
Two people staying in a short-term rental off Las Palmas Lane were arrested following a multi-agency sex trafficking investigation. 
Police say they were tipped off about a sex trafficking ring in Dallas over the summer. By September, it moved into the Plano area.
The Plano Neighborhood Coalition is using the latest raid as fuel to lobby for a ban on short-term rentals, but banning STRs has not held up in some courts. 
"You are not allowed to operate a hotel, motel, boarding house or bed and breakfast in our existing zoning law," said Bill France with the Plano Neighborhood Coalition. "For some reason, STRs seem to be wanting to twist the law to find a loop hold to operate in our neighborhoods."
Previously, Texas Attorney General Ken Paxton has sided with short-term rentals due to property rights. 
However, attorneys in attendance Monday say implementing a mandatory registration ordinance will likely be upheld, which would request conditions such as safety guidelines and establish a point of contact. 
It's an option the council has discussed before, but Bower says it's not enough.
"Registration is a joke," she said. "It's a game. The city is acting like they are doing something when they are not. There is no enforcement." 
Mandatory registration is an option Dallas says it's considering. 
Richardson recently implemented mandatory registration in its city.