Piece of 1,000-pound meteor that hit the Earth found in Texas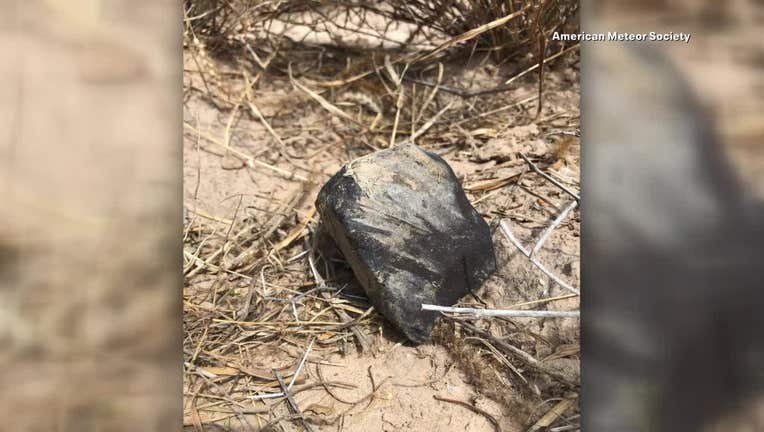 article
Part of the meteor that shook South Texas last week has been found.
The space rock came down west of McAllen this past Wednesday evening.
Video from a home security camera captured a loud sonic boom and the reaction of the birds around the time it fell.
RELATED: DID YOU FEEL IT? West Texas earthquake felt as far away as Dallas
NASA estimates it was about 2 feet wide and roughly 1,000 pounds when it hit the atmosphere. It likely broke into several pieces before hitting the ground.
NASA also released a map showing the strewn field, or area where the meteorites likely landed.
Search crews found one of the small meteorites in Starr County.
The American Meteor Society posted a picture of it on social media, saying it was the third piece found around the world in three days.
Anyone who finds a meteorite is urged to contact the Smithsonian Institution, so it can be studied.