Earthquake rattles West Texas Thursday morning
SNYDER, Texas - A fairly strong earthquake rattled West Texas early Thursday morning, and the effects could be felt as far away as North Texas.
The 4.3 magnitude quake hit near Snyder at around 4:30 a.m.
READ MORE: Donations for Turkey, Syria earthquake victims stolen from Flower Mound mosque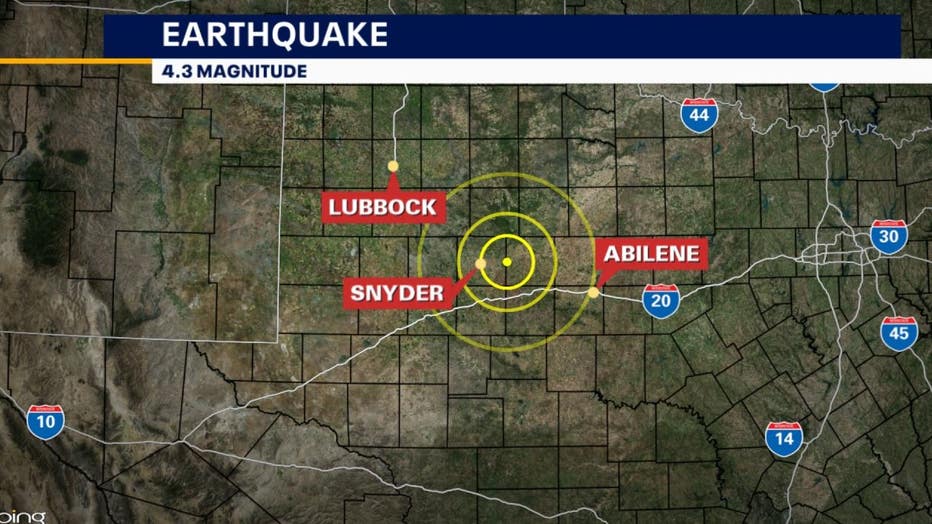 Some people on social media reported that it shook their homes in West Texas.
There were even some reports from people in the Dallas area feeling a few shakes.
There are no reports of any damage.