People line up overnight for Monday's Trump-Cruz rally in Houston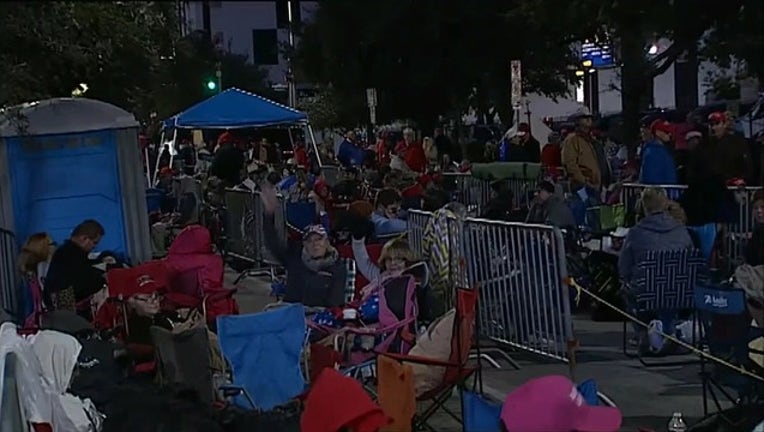 article
People began lining up overnight for Monday night's rally featuring President Trump and Sen. Ted Cruz in downtown Houston.
The event is being held at the 18,000 seat Toyota Center, home of the NBA's Houston Rockets.
Trump is coming to Texas as Cruz faces a tougher than expected battle for re-election against Democratic Rep. Beto O'Rourke. While O'Rourke has outraised Cruz for campaign cash, recent polls show Cruz with a lead in the high single digits.
Monday's event is something that would've seemed unlikely two years ago. The two were the last men standing in the 2016 GOP presidential primary and Cruz famously declined to endorse him at the Republican convention.
Trump's rally coincides with the start of early voting in Texas, which starts Monday and runs through Fri. Nov. 2. Election Day is Tuesday, Nov. 6.