Officers' quick action saves 4-year-old shooting victim's life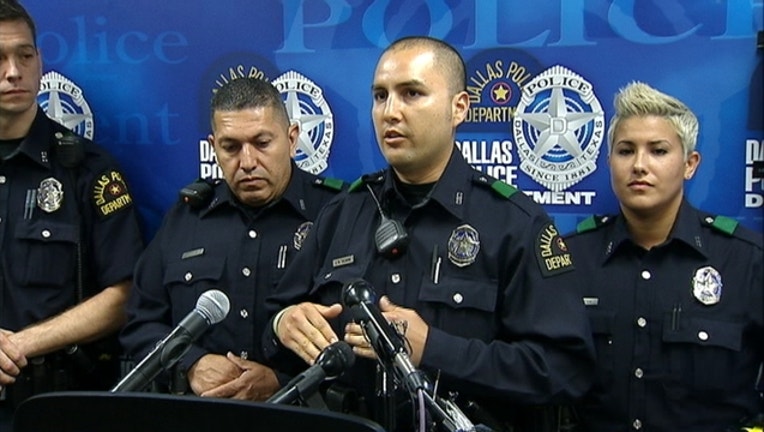 Four Dallas police officers described the actions they took to save a 4-year-old girl who was wounded in a drive-by shooting.
The child's mother flagged down police Saturday afternoon in Downtown Dallas.
She told officers three men opened fire on her family. Her little girl suffered two gunshot wounds to the leg.
The officers used a field tourniquet to dress the wound and stop the bleeding.
"I think she was in shock, but she was so quiet and so relaxed and I was just talking to her saying, 'You're doing so good. You're doing so good. You're so brave,'" Officer Christina Mattox said.
The girl is now recovering.
Police are still investigating the shooting and trying to find the gunmen.