Off-duty Dallas PD officer helps stop donut shop robber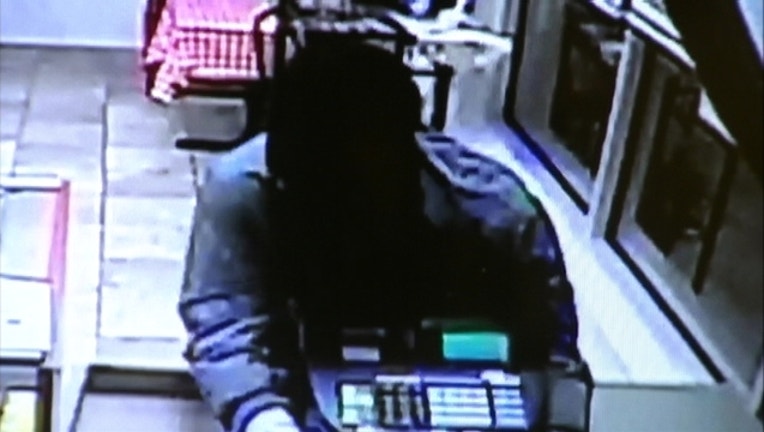 article
An off-duty Dallas police officer helped apprehend a suspected robber from a donut shop early Thursday morning.
Surveillance video shows two men run into the Joy Donut shop on Simpson Stuart road in Dallas.
Both men try to get into cash registers, but then the owner gets into a struggle with one of the men.
After the struggle, both of the robbers ran out of the donut shop. What they didn't know was off-duty officer Christopher Berry was waiting in the parking lot.
"As the suspects fled, Officer Berry made his presence known and ordered the suspects to stop. Both of them fled. He was able to chase down one of the suspects who was then placed under arrest," a Dallas police spokesman said.
One of the robbery suspects did get away with an undetermined amount of cash and remains on the run.
Anyone with information about the second suspect's location can contact CrimeStoppers at 1-877-373-TIPS (8477).
FOX 4 is on YouTube -- http://bit.ly/fox4subscribe