North Texas fitness trainer John Benton arrested for invasive recording
FLOWER MOUND, Texas - A well-known personal fitness trainer from Flower Mound is accused of secretly taking video of a woman while she was undressing.
John Benton, 41, was arrested earlier this week and charged with invasive visual recording in a bathroom or dressing room.
Police have not yet released details about the incident, which the alleged victim said occurred in August 2020.
According to the victim's attorney, the incident happened at a location where Benton would record his training videos.
She said she discovered a GoPro camera in the process of recording that was hidden behind some shampoo bottles in a bathroom where she was changing. 
Flower Mound police were called to take the initial report, and the case was referred to the Denton County District Attorney's Office, which presented it to a grand jury.
Benton was indicted September 16 and later arrested. 
He's been released on $20,000 bond. The district attorney's office said his next court appearance will likely be scheduled in the next three or four weeks.
The victim has come forward on social media, saying she is still processing the news, but said in a statement: "It has been a year since I first made a report to the police against him and it has been very hard for me to continue my life while also carrying this enormous burden. I am left with many emotional scars from this incident, but today I finally feel like the healing has begun."
So far, police are only aware of one incident, but investigators are asking anyone else who may be a victim to contact them as well.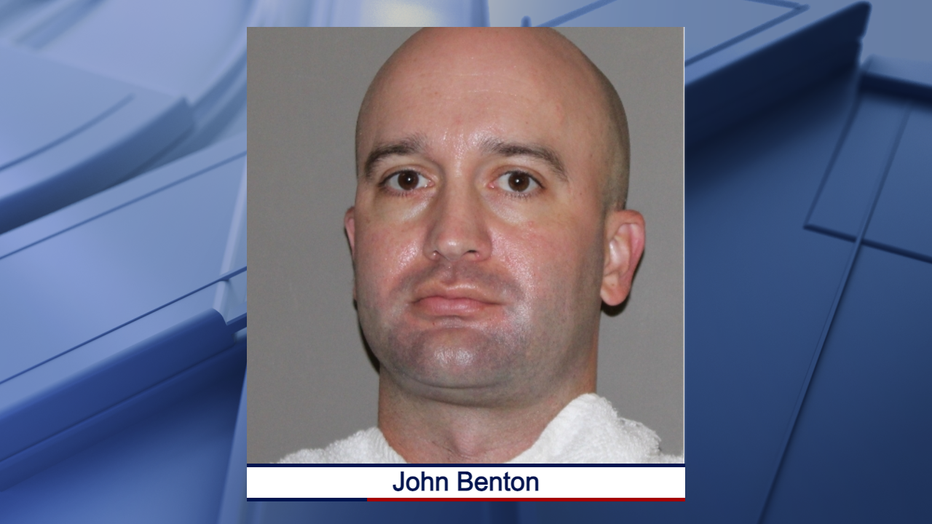 LOCAL NEWS: Dallas attorney pleads guilty to laundering drug money
Benton's attorney said his client denies these allegations and looks forward to having his day in court. 
His workout videos on YouTube and personal training made Benton popular in the pageant circuit and modeling industry.
According to the John Benton Model Fitness website, Benton is a "highly sought-after personal trainer in the fashion, film and pageant industries in Dallas, TX. He is known for making amazing strides in hip and waist reduction and creating long, lean muscles."
In a statement posted on Instagram, the company said he is stepping away from the business immediately because of the allegations.
"Our clients, their respect and their safety are of the utmost importance to us at JB Model Fitness. We exist to serve them and that will always remain our top priority," the company said.
All of its classes and consultations have been paused.
"We are evaluating all parts of the business, operations and the brand to determine what changes we will make going forward, but know that our sole commitment is to our clients and supporting them however best we can during this unfolding situation," John Benton Model Fitness said.
LOCAL NEWS: Denton officer arrested for allegedly assaulting family member
Benton was the official trainer for the Miss Dallas and Miss Dallas Teen pageants. 
"Effective immediately, the Miss Dallas Pageant's relationship with John Benton Model fitness is terminated," the organization said on social media.