North Texan reunites with missing ring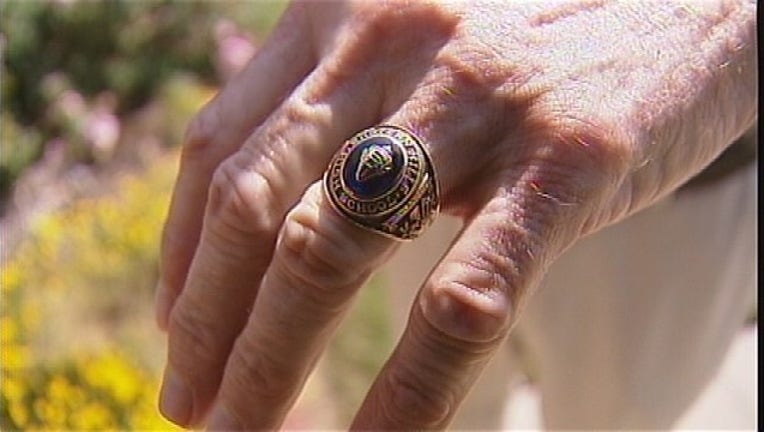 article
A North Texas man has been reunited with a ring he thought he would never see again.
More than 50 years ago, that ring slipped off Sargent Hill's fingers when he was a student at Texas Wesleyan University.
Markus Hogue was part of a crew working on an outdoor campus project when they dug up the Eastern Hills High class of '61 ring.
"It was literally right next to the sidewalk between [Hill's] dorm and the café," said Hogue. "[Hill] must've been walking along and it fell off, right off [his] finger into the grass."
The initials in the ring, the graduation year, an old Eastern Hills yearbook, plus Google, Facebook and some phone calls helped Hogue get in touch with Hill.
"I am so grateful, and believe it or not, the ring still fits!" said Hill.
Still, Hill doesn't plan on wearing the ring.
"Since I never got to steady with my wife... back in those days, 50 years ago, in high school, if you were going steady with a guy, you wore it right here on a chain around your neck," said Hill. "I might do that. I might ask her to wear it to church one day."