New Tent City to close in two weeks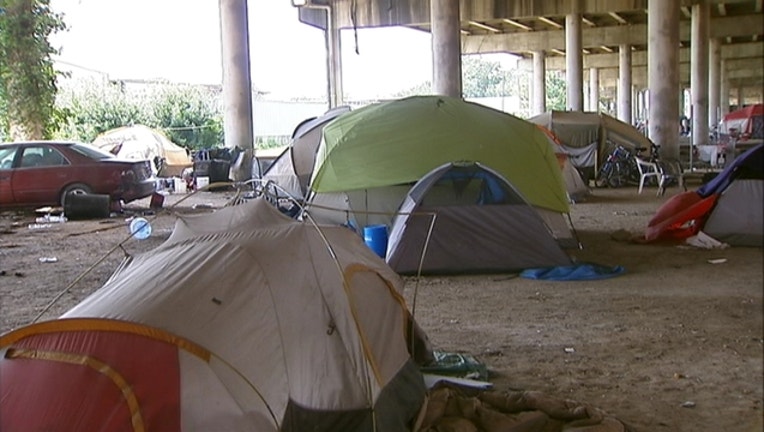 Over a hundred of Dallas' homeless have to relocate from their newest Tent City.
The encampment is located just a few blocks east of the original, under I-45 at Harwood Street. Over 100 tenants after the old Tent City closed in May. Now this new location is facing closure as well.
Crisis intervention workers visited each tent in the city Wednesday morning, informing the tenants on their next steps.
"We document every encounter to ensure that everyone is properly notified that this place is going to be closed, shut down," said Ron Cowart, a supervisor with the Dallas Crisis Intervention Unit. "Then what we are also doing is trying to determine whether or not they have a plan of action that will be designed to allow them to go somewhere of their choosing."
Cowart said the initiative went a lot faster than expected because a lot of the tents were already vacant. He said the city has programs to relocate the people to shelters and find benefits.
July 19 is the deadline for the tenants to leave. Anyone who comes back to the camp will be arrested.