New rainfall record set; more storms forecasted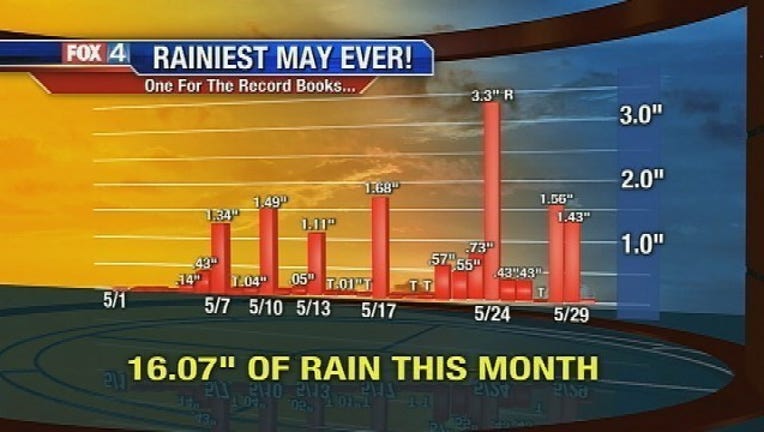 This is officially the wettest month of May on record.
Overnight rains helped top the old record of 13.66 inches set in 1982.
So far 16.07 inches have fallen at DFW Airport and there are still two more days in the month with more rain in the forecast.
It's also the third wettest month of all time.
According to the National Weather Service in Fort Worth, there's been enough rain in Texas this month to cover the entire state 8 inches deep.
That's more than 35 trillion gallons of water.