Mother of teen killed in shooting outside Fort Worth Whataburger says she's already forgiven killer
FORT WORTH, Texas - The family of the teen killed in a shooting at a Whataburger near Paschal High Friday said he worked at the fast food restaurant and would often wait there for a ride.
Someone shot Zecheriah Trevino and his female cousin there.
He didn't make it.
Fort Worth police haven't announced any arrests in this case. 
Family members said the two teenage victims were related and both enrolled at Paschal High School.
"I was the first to be there when he was born. I will be the last to be there now that he is gone," Zecheriah's mother, Erica Trevino, said.
She made the unbearable trip to the temporarily closed Fort Worth fast food restaurant off West Berry Street.
There, she said she found her son's bracelet left behind. 
The grieving mother gripped the jewelry her son was wearing during his final moments.
"I just held it for a second, and I knew then our journey was done with him," she said. "It was a good journey, the best journey in my life. I know that we got this."
Sunday, flowers outside the Whataburger mark the place where police said two teens were shot on Friday.
RELATED: 16-year-old boy killed, 17-year-old girl seriously hurt in shooting outside Fort Worth Whataburger
Erica said her son, Zechariah, was the teen who was killed. 
She said he had recently enrolled as a junior at Paschal High School and worked at the same Whataburger where Fort Worth investigators said he was killed. 
"And I am so honored and blessed that I got experience my son," she added.
Erica lives in Oklahoma. Her son was living with other family members in Fort Worth.
On days he didn't work, Zechariah and his female cousin would also frequently wait at the Whataburger for his grandmother to pick them up from school. 
At 4 p.m. on Friday, before she arrived, Fort Worth police say a fight began and ended with gunfire. 
"I am angry. There is no reason for any young person, a student in high school, to lose their life at such a young age," Fort Worth Police Chief Neil Noakes said. "There is no reason for a student to be carrying a gun and shooting at another student."
According to investigators, several shots were fired. 
Zechariah was struck by the gunfire and died at the hospital. 
His cousin, who is also a student at Paschal High School, was seriously injured. 
Just 48 hours after her son's death, Erica expressed no anger.
"We have already forgiven, and that takes a lot, because that's what Zechariah would have wanted," she said.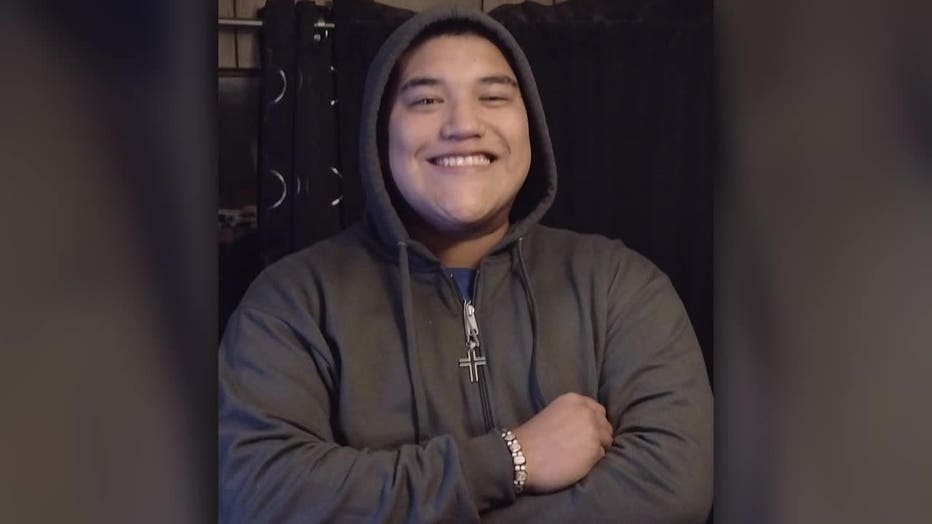 As of Sunday, Fort Worth police haven't announced any arrests, only telling FOX 4 this is an ongoing investigation.
"I am going to be preparing to do one of the hardest things that I am ever going to have to do in life, and that's get ready to lay by baby to rest," Erica said.
She also said her son was preparing to be a father after just learning his girlfriend was pregnant. 
Erica is learning life is fragile.
"I want them to reflect on life and how precious it is," she said.
On Friday, when Fort Worth police held their news conference, they stated that male victim was about 16 years old, but Erica said her son was 17 years old.
Fort Worth police are still asking for the suspect, who is believed to be another student, to turn himself in.