Most major retail and grocery stores stay closed this Thanksgiving
DALLAS - After years of retailers competing for Black Friday shoppers by starting on Thanksgiving, most big box stores are staying closed this year.
It is a decision some are hoping brings a return to an old Thanksgiving tradition. 
"I am in agreement with the stores closing," Katina Johnson said.
There were empty parking lots practically as far as the eye could see this Thanksgiving.
It was a beautiful sight to many, like Johnson, who see Thanksgiving as a day that should be separate from Black Friday. 
"Rest, relax, then get up at 3 a.m., and say let's go! Off to the stores!" Johnson said.
It was a much different scene at Target stores before the pandemic. 
In 2019, shoppers lined up outside for hours in hopes of getting a head start on the deals before Black Friday.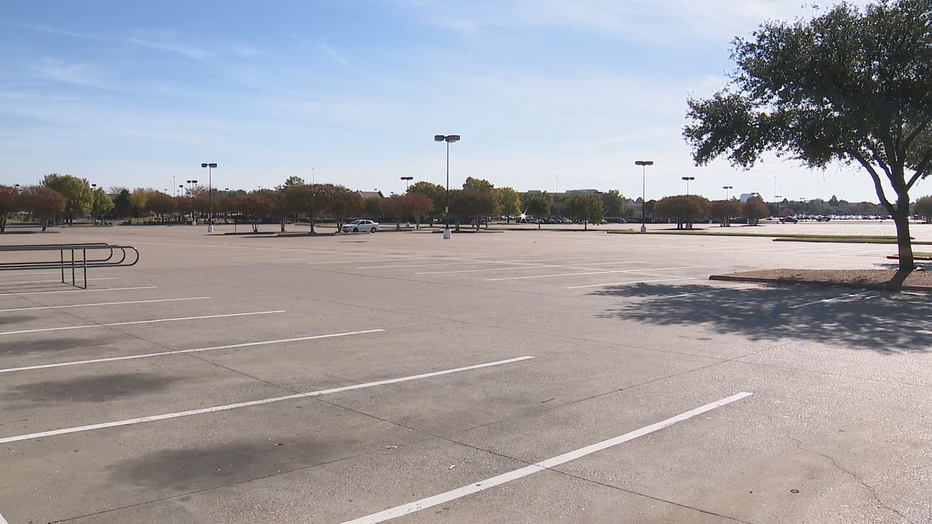 RELATED: Thanksgiving shopping: Stores that will be open, closed for the holiday
"I think it is good give people a break, no traffic, but at the same time, it will help Amazon out," Marco Rodriguez said.
Target, which began opening its doors on Thanksgiving a decade ago, is now the first major retailer to announce it will stay closed on Thanksgiving permanently.
Target CEO Brian Cornell wrote to employees, "What started as a temporary measure driven by the pandemic is now our new standard — one that recognizes our ability to deliver on our guests' holiday wishes both within and well beyond store hours."
Experts believe the other retailers, including Walmart, reversing course and staying closed this Thanksgiving may follow Target's lead in future years. 
"Employees should get some time off because they are always helping others," Sanjay Tripiti said. 
Johnson knows what it is like to work on Thanksgiving. 
"I worked at Macy's Thanksgiving, Target Thanksgiving, but it was okay because it was just me. Now because of all going on last two years, families should be together," she said.
To make up for the Thanksgiving closure, many retailers began offering Black Friday deals earlier this year.
"I bought a TV at Walmart and it is still advertised at the same price tomorrow. Tells me they are doing things right," Martinez.
Giving everyone a little more time together to be thankful.