Mobile homes flooded in Grand Prairie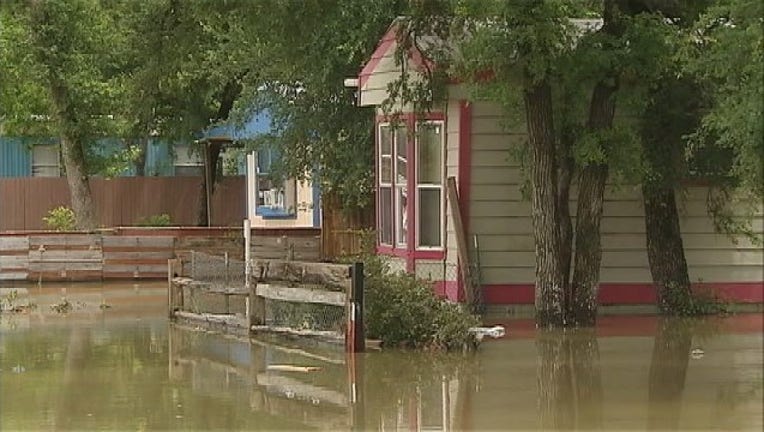 Willowbend mobile home park in Grand Prairie was submerged Friday morning, leaving many residents stranded.
Pouring rains Thursday evening led to an overflow of nearby Mountain Creek.
Half of the 84 mobile homes in Willowbend are now surrounded by brown, murky and muddy water.
Homeowner Ernesto Diaz helped at least 10 people get back to their homes with his car's 30 inch rims.
"It still hasn't gone high enough to float my car. I haven't had no problems with it yet," said Diaz.
Other residents waded or paddled their way through the 4-foot deep water.
Homeowners in the area have said they feel helpless and hope damage is kept to a minimum.
"There's basically nothing you can do," said Uriel Ortiz, a resident of Willowbend.