Mugshot released for father accused of killing 9-year-old son in McKinney
MCKINNEY, Texas - A mugshot has been released for the 39-year-old man accused of stabbing his 9-year-old son to death last week.
Ponnazhakan Subramanian was arraigned on a capital murder warrant and given a $1 million bond. He was taken to jail after being hospitalized for treatment of self-inflicted wounds, according to police.
RELATED: Father accused of killing 9-year-old son in McKinney identified
Police said Subramanian killed his son before turning the knife on himself.
The boy's mom is the one who found him.
And among some of the unexpected parts of this investigation, police still have not released the boy's name.
Investigators were forced to wait to talk to the accused father since he has been in the hospital this week. 
We are still waiting on court documents to be public that could reveal a motive in this case. 
It happened on Jan. 6 in a neighborhood near Highway 380 and Custer Road. 
Someone called police and said their neighbor found her son "unconscious and bleeding" inside a home.
Responding officers forced their way into the home and found Subramanian hurting himself with a knife.
Police said officers found his 9-year-old son in the garage with multiple stab wounds. No one else was found in the home.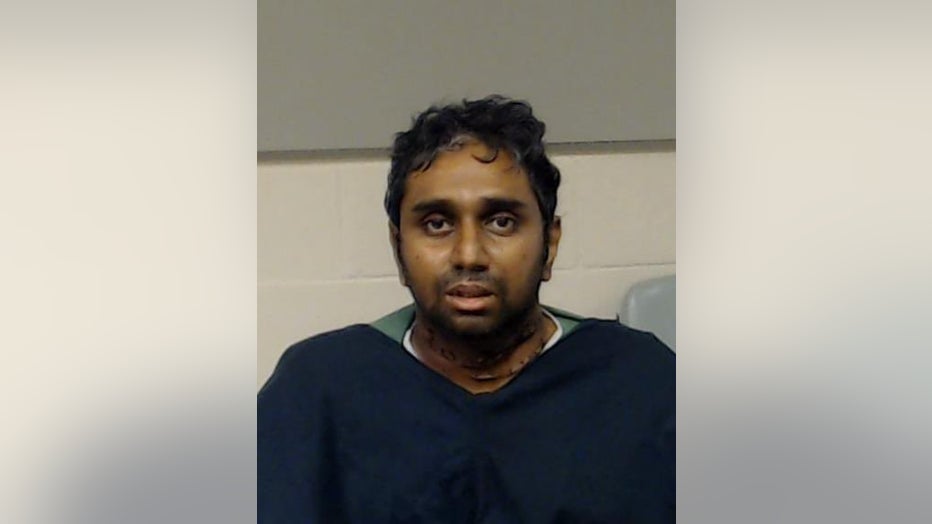 The boy was pronounced dead at the scene.
Friday, Subramanian's mugshot was released after he spent a week in a hospital with self-inflicted wounds. He has visible scars and stitches on his neck from apparent, deep cuts.
The McKinney father now sits in the Collin County Jail, facing a capital murder charge. 
RELATED: Vigil held for McKinney 9-year-old allegedly killed by father
The suspect's arrest affidavit, which could explain a motive, has not been released publicly yet. 
Prosper ISD did reveal the boy was a student at Hughes Elementary.
Hundreds of people gathered Monday for a candlelight vigil to mourn the young life lost. 
Some are leaving notes of prayer outside the home, along with other items.
Subramanian is locked up on a $1 million bond.