Manziel case will go before a grand jury Thursday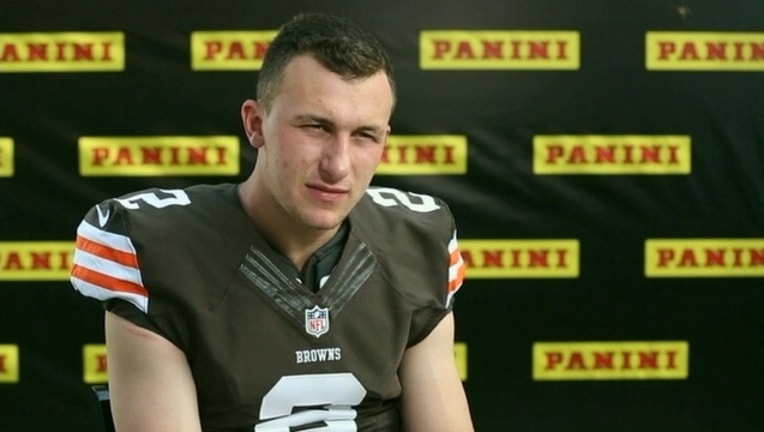 article
DALLAS - Dallas prosecutors say they will present the family violence case against Johnny Manziel Thursday to a grand jury. A decision could be announced Monday.
Manziel, a 23-year-old former Texas A&M Heisman Trophy winner and Cleveland Browns quarterback, is accused of hitting his ex-girlfriend while in Dallas in January.
According to an affidavit, the problems started at Uptown Dallas' Hotel ZaZa. Manziel and his ex-girlfriend agot into an argument in his room over another woman. She said he quickly became violent and threw her on the bed, grabbed her by her hair and hit her on the side of the head hard enough to rupture her eardrum.
Manziel took her down to his car where, the affidavit said, she pleaded with a valet telling them "Please don't let him take me. I'm scared for my life" and the valet replied "I don't know what to do."
On the way to Fort Worth, she said Manziel said he would drop her off and take his car and go kill himself. She said later he told her to shut up and threatened to kill her too.
After the two arrived at her Fort Worth apartment, the ex-girlfriend said she feared for her life and grabbed a knife from her kitchen and went after Manziel -- who ran outside. She also went outside and screamed for help.
Manziel is facing a Class A misdemeanor Assault/Domestic Violence charge.