Man who attacked Mesquite clerk says he was high on drugs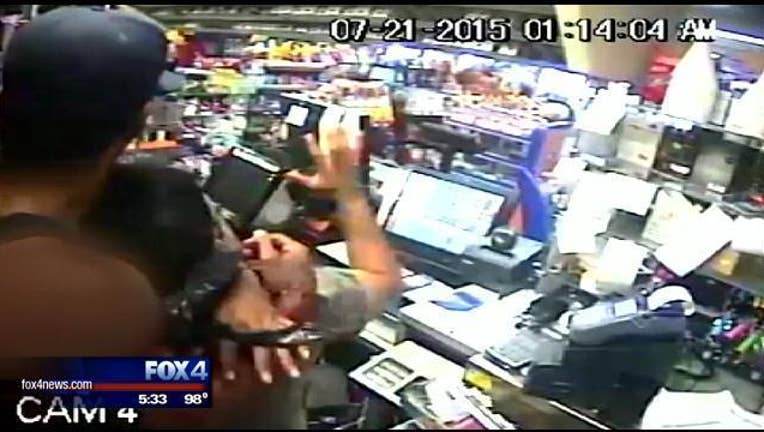 article
The man arrested for attacking a Mesquite store clerk during a robbery says he was high on drugs and down on his luck.
Myron Lee Brown, 46, insisted in a jailhouse interview Monday he's not the kind of criminal he appears to be in a convenience store surveillance tape.
Mesquite police said Brown pulled a gun on store clerk Luis Bribiesca. They wrestled for the weapon as two accomplices rushed in.
Bribiesca shot Brown in the shoulder.    
Brown said he didn't mean to hurt anyone, but he needed cash for rent and car repairs. He said if he could see Bribiesca again, he would ask forgiveness.
"It wasn't supposed to be like that, I wasn't trying to hurt nobody. I was trying to help my family and I hate it turned out like that," Brown said. "I understand what I did was wrong & there was another way I could've done it."
Brown claims it wasn't his gun so he didn't realize it was loaded. He also said he recognized but didn't really know the other two men who got away.