Man wanted for robbing Capital One bank in Dallas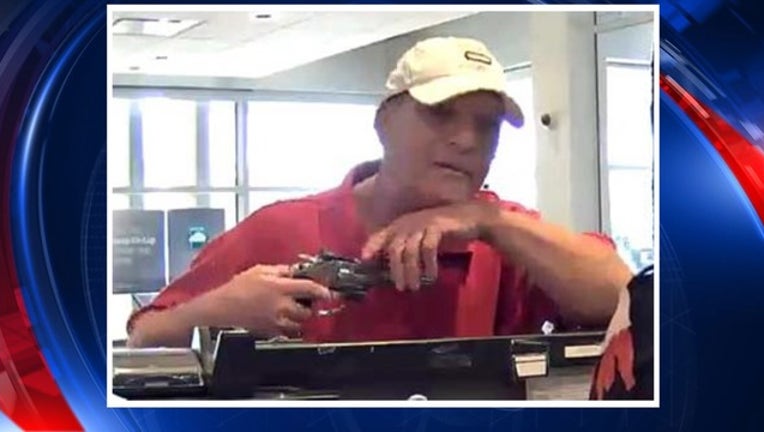 article
DALLAS - Dallas police are looking for the man who held up a bank.
He walked into the Capital One bank on Lemmon Avenue in Oak Lawn Wednesday afternoon, displayed a handgun and demanded money. Then he ran away with the money.
Police hope someone recognizes his pink polo shirt and brown baseball cap. He was also wearing khaki shorts, white socks and tan utility boots.
The robber is further described as being a white male around 50 years old who is 5 feet 6 inches tall and 175 pounds.
Anyone with information should call the Dallas FBI field office at 972-559-5000 or the Dallas Police Department at 214-797-0296.