Man grazed by bullet while driving in Dallas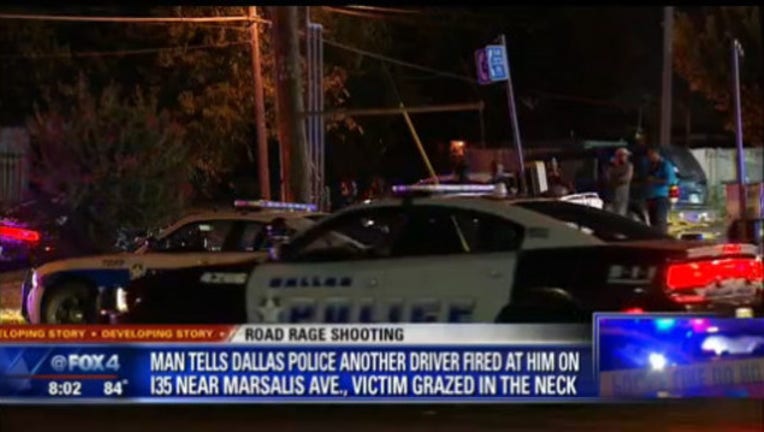 article
A man was grazed by a bullet while driving Saturday morning in Dallas.
He told police he was going southbound in the 300 block of S. Marsalis Avenue around 2:15 a.m. He stopped behind another driver at a traffic light at S. Marsalis and 12th Street. The 58-year-old said when the light turned green, both drivers continued driving but the victim turned left onto 12th Street. The victim said someone in the other vehicle started firing shots at him.
He was grazed in the neck by a bullet and was treated at the scene.
The vehicle the suspect was in is described as a red or burgundy 4 door sedan. The victim told police he did not know the suspect.