Man backs through garage to fulfill bucket list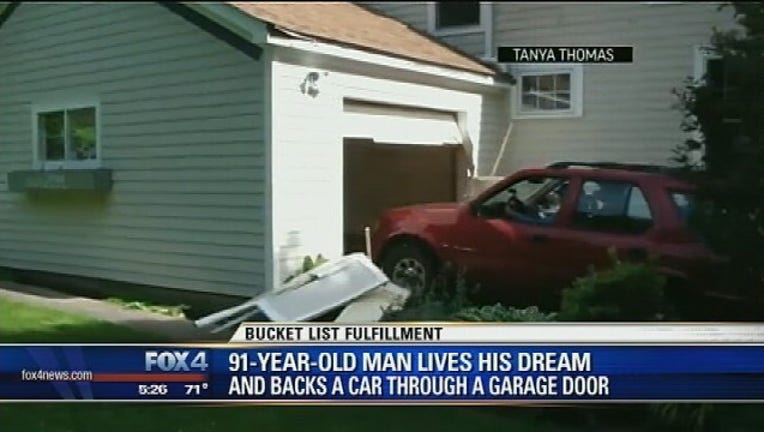 An elderly man was able to fulfill a lifelong wish. He slammed an SUV through a garage door.
Family members in suburban Chicago gave 91-year-old Walter Thomas an old vehicle.
He backed through the door and checked the experience off his bucket list.
The family said the garage was going to be torn down over the weekend.