Man and son hurt road rage shooting on 635 in Balch Springs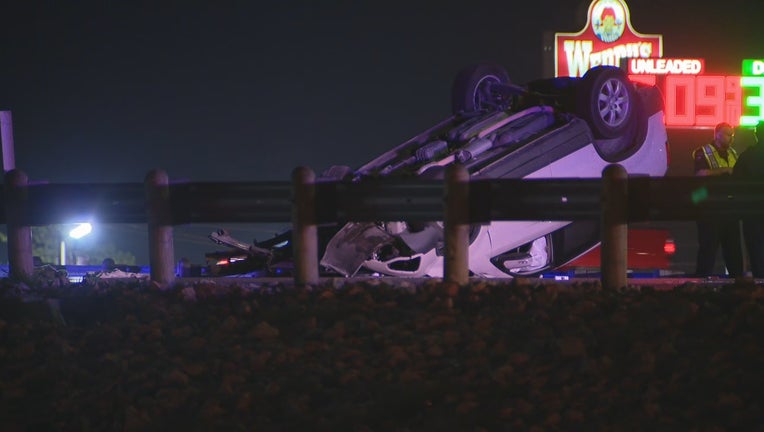 BALCH SPRINGS, Texas - Police said Tuesday's shooting on a busy North Texas highway is being investigated as a case of road rage.
Officers in Balch Springs, east of Dallas, found an SUV flipped over on Interstate 635 near Lake June Road.
A man was lying on the road with a gunshot wound. His son was also hurt inside the vehicle.
RELATED: Two injured after shooting, crash on 635 in Balch Springs
Police have not said whether the boy was injured from the shooting or the crash.
Both the man and his son are in the hospital but are expected to recover.
Detectives have not been able to talk to the man because he had surgery and is heavily medicated.
No arrests have been made.
Police are asking anyone with information about the shooter to come forward.
READ MORE:
Arlington police fatally shoot suspected drunken driver who allegedly drove toward officer
Trackdown: Help find Juan Garcia & Ruby Gonzalez's killer
15-year-old shot at Timberview High School released from hospital