Two injured after shooting, crash on 635 in Balch Springs
BALCH SPRINGS, Texas - Two people were injured, including a minor, following a shooting on Highway 635 just before rush hour.
It happened on 635 near Lake June Road in Balch Springs at about 4:45 p.m. Tuesday.
When officers arrived, they found a man lying in the road who had been shot. A minor was still inside the rolled-over vehicle.
Just after 4:30 p.m., police say they got a call about a crash on 635. Callers stated that an SUV flipped on the highway and that there was a man lying in the middle of the highway.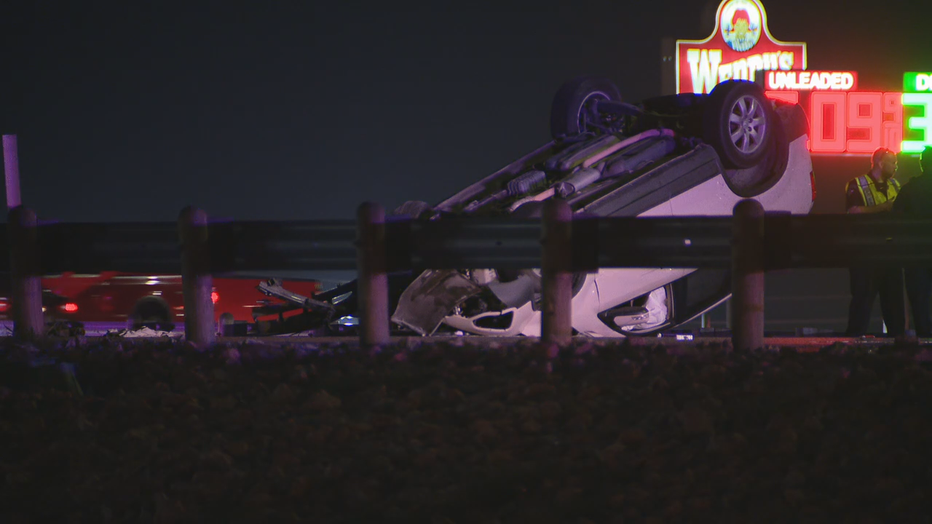 Officers came out to the scene and learned that the man had been shot. He was taken by helicopter to a nearby hospital.
There was a juvenile in the SUV who was also injured. Police would not say if the juvenile was a child or a teen or a boy or girl. 
Police wouldn't say if the minor suffered a gunshot wound as well or was just injured from the crash. The minor was taken by ambulance to a nearby hospital.
It's unclear if this was targeted, a road rage incident or just a random shooting.
Police have not said whether they've identified a suspect nor have they provided any witness description of a potential suspect or suspect vehicle.