Man allegedly cons $2 million from Crowley ISD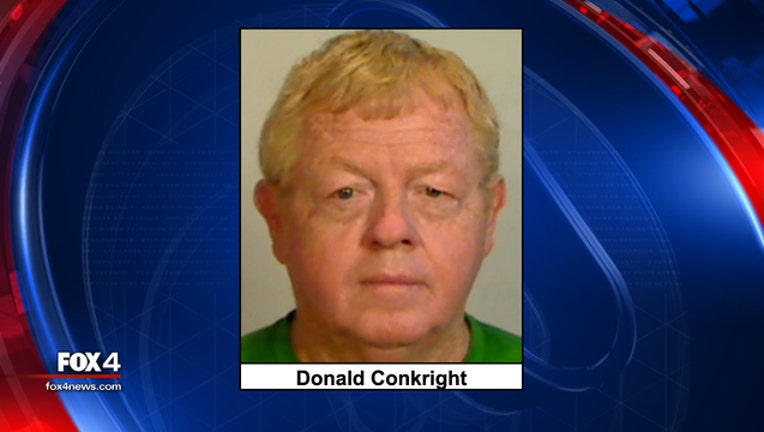 DALLAS - A Florida man is facing charges for allegedly conning the Crowley Independent School District out of nearly $2 million.
Donald Conkright was arrested in South Florida earlier this month and charged with wire fraud.
According to court documents, Crowley ISD got an email in October that appeared to be from one of its regular construction vendors, Steele & Freeman. The email included the name of one of Steele & Freeman's accountants and asked the district to update its banking information for wire transfer payments.
Crowley ISD believed the email was legitimate and began sending payments to the new bank account after receiving real invoices from Steele & Freeman. The district sent more than $520,000 to the new account on Nov. 13 and another $1.4 million on Nov. 14, the court documents state.
The school district contacted authorities and the FBI immediately after discovering the fraud.
"Unfortunately, business email compromise schemes like this have become common with other organizations and school districts targeted," Crowley ISD Superintendent Michael McFarland said in a statement.
Federal investigators determined Conkright owned the fraudulent bank account. Records showed he withdrew about $1.9 million from the account between Nov. 13 and Nov. 18.
The 61-year-old allegedly used the account and his driver's license to buy two Rolex watches from a jewelry store in Florida. He also bought a new BMW around the same time that he received Crowley ISD's payments, court documents state.
The school district said it wants to assure the community that it remains financially strong despite the incident and is working to prevent future fraud schemes by putting additional safeguards in place.
"We want to thank the investigators who have worked diligently to track down the suspect behind this fraud. We will continue to work closely with authorities to bring the suspect to justice and recover the stolen funds," McFarland said.